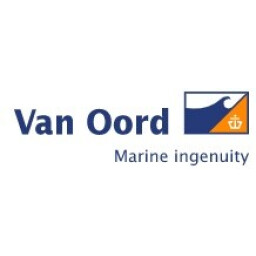 Van Oord
Electrical Engineer
The electrical department is a team of electrical specialists which is a part of the Electrical & Automation team at Ship Management Department. The team provides support to existing) fleet- and newbuilding department with all electrical installations on vessels. This includes the maintenance and modifications of the electrical installations on the existing vessels, and also take part in the design and engineering of new vessels. As an Electrical Engineer you work closely with the Technical Superintendent to prepare dockings and repairs on the electrical equipment and participate in the design of new vessels. You are connecting element between the fleet and project managers, crew on the vessels, equipment suppliers and automation team.
Your responsibilities
Advising the Technical Superintendent about the day-to-day situation concerning electrical systems and automation;
Generating the requirements for electrical installations based on the project demands;
Proposing technical solutions to achieve project goals;
Checking the technical proposals from suppliers against the requirements;
Planning of (major) repairs and modifications;
Long term planning and cost estimating for the maintenance and/or replacement of electrical equipment on board of our fleet;
Handling final reports for the superior (both electrical and financial) concerning repairs and reporting back desired improvements to the equipment;
Supporting the crew in the case of electrical problems on board.
Job requirements
A higher vocational degree in electrical engineering or similar;
A starter or some relevant working experience;
A team player with proactive attitude;
Hands-on;
Knowledge of and experience in electrical systems, preferably in maritime sector;
Good organizational, analytical and coordination skills;
Service-oriented and cost-conscious;
A good communicator both in Dutch and English languages;
Willing to spend shorter or longer periods of time abroad on a regular basis.
We offer
Working in an international, high demanding and dynamic organisation, with the possibility to truly have impact on our business, people and environment. We offer a complete package with excellent secondary employment benefits. The package includes among other things:
A salary that matches your responsibilities and experiences;
Flexible working hours;
More than average number of holidays and an excellent pension scheme;
An informal team in which a pleasant working environment and cooperation are central;
A variable bonus;
More than enough opportunities to develop yourself.
About Van Oord
Van Oord is a leading global contractor in dredging, hydraulic engineering and offshore projects (oil, gas and wind). We are an innovative partner for our clients and have been contributing to the infrastructure of tomorrow's world for over a hundred years. Our people are committed, enterprising professionals with a passion for water and technology.
Do you want to be a part of Van Oord?
Interested? Apply via the application form below. Do you have any questions? Please contact Kim Duifhuis. Do you like to know more about and want to stay informed of other vacancies within Van Oord? Climb aboard and follow us on LinkedIn, Instagram, Vimeo and Facebook!
More jobs from Van Oord
Als werkvoorbereider werk je aan onze infrastructurele projecten (Infra, Marine, Civiel) in de Neder...