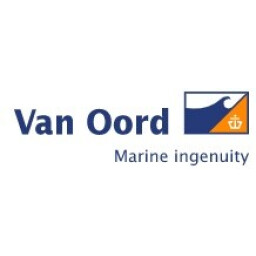 Van Oord
Engineering Manager Offshore Wind Projects
As an Engineering Manager you will be responsible for managing the technical processes in the tender and execution phase of our EPC offshore wind projects. You will manage the design and engineering team in the design, work preparation and execution phase Next to that you will be responsible for managing outsourced engineering work and all design and engineering interfaces within the project.

Your responsibilities
As part of your scope you will be responsible for managing processes such as interface and risk management and systems engineering. You will lead a team of approximately 5-10 engineers, each with their own discipline. Coordinating design decisions and technical solutions in close cooperation with your colleagues in commercial, procurement and operational positions is an essential element of your task in order to reach the best project result. You will be required to take a central and professional position in the design process towards clients, certifying bodies and sub-contractors.
Job requirements
Master's degree in Civil Engineering or Mechanical Engineering, preferably with a dissertation in offshore engineering;
At least 10 years of work experience as an engineering manager/ lead engineer within offshore wind projects;
Result-oriented, creative and analytically strong colleague;
A proactive approach and enthusiasm for coordinating and motivating people;
Excellent communication skills, both at a personal level and on a more formal reporting level;
Someone who enjoys challenging project dynamics;
Willingness to travel and work abroad;
Excellent command of the English language in speaking as well as in writing.
We offer
Working in an international, high demanding and dynamic organization, with the possibility to truly have impact on our business, people and environment. We offer a complete package with excellent secondary employment benefits. The package includes among other things: a salary that matches your responsibilities and experience;
32 leave days of which a max. of 7 days can be appointed as collective leave days;
a pension scheme;
a variable bonus;
extensive learning and (personal) development possibilities;
an adequate travel allowance;
collective health insurance (optional);
flexible working hours.
About Van Oord
Van Oord is een wereldwijd actieve en toonaangevende aannemer van bagger-, waterbouwkundige en offshore projecten (olie, gas en wind). Wij zijn een innovatieve partner voor onze opdrachtgevers en dragen al meer dan honderd jaar bij aan de infrastructuur voor de wereld van morgen. Onze mensen zijn betrokken, ondernemende professionals met een passie voor water en technologie.
Do you want to be a part of Van Oord?
Interested? Apply via the application form below. Do you have any questions? Please contact Bas van der Muren
Do you like to know more about and want to stay informed of other vacancies within Van Oord? Climb aboard and follow us on LinkedIn, Instagram, Vimeo and Facebook!
Acquisition for this vacancy is not appreciated.