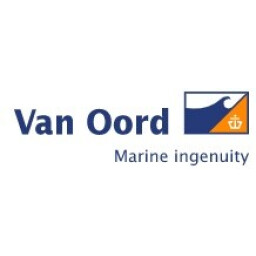 Van Oord
Environmental Engineer Hydraulic
As a member of the Environmental Engineering team, the Environmental Engineer Hydraulic is an innovative and enthusiastic thinker. You will be involved in (inter)national dredging and hydraulic engineering projects from tendering phase to project execution, looking at the potential negative and positive impacts of our works on the environment. From the start you will be fully involved in a multidisciplinary, dynamic and ambitious team.
Your responsibilities
The Environmental Engineer Hydraulic is the point of contact within the company on environmental matters such as turbidity, sediment management and other impacts. You can directly interact with internal and external customers to advise on the feasibility of specifications mentioned in relevant project documentation. With insight in the necessary modelling tools, in which you are also proficient, you know how to translate risk into analysis and management strategy. In addition, you ensure a broad focus on environmental awareness and opportunities for the development of innovative and sustainable applications such as Building with Nature. Next to that you are responsible for:
Development and implementation of strategies and plans for environmental management on topics such as sediment management, turbidity creation and Building with Nature;
Conducting, supervising or controlling turbidity modelling and monitoring and analyzing and reporting the collected data to internal and external customers;
Providing support to projects in progress, including the supervision of specialist studies by external consultants;
Initiating and monitoring collaboration in research and development programs.
Job requirements
To contribute to Van Oord's sustainable working method, we expect you to be a social, well-organized team player. You are also able to work independently, at the office or at project locations at home and abroad. Your strong communication, network and presentation skills ensure that you can maintain good contact with clients, subcontractors and research organizations. You bring a creative and result-oriented attitude. You also have:
MSc or PhD in Civil Engineering (fluid mechanics, (coastal) hydraulic engineering, dredging, offshore) or similar relevant field;
3-5 years of relevant work experience in the above fields with demonstrable competence in writing and assessing documentation concerning sediment transport and adjacent areas;
Excellent command of the English language, spoken and written;
A background in modeling and / or monitoring water movement and sediment transport (affinity with data analysis and interpretation);
Interest to develop in environmental and social matters.
We offer
We offer you a position in which you will have an important contribution to our mission 'building a better world for future generations'. In addition, we offer you:
a salary that matches your responsibilities and experience;
Additional allowances for working on board / on project locations abroad;
Travel allowance (€0.31 per km) and home office allowance (€2,15 per day);
32 leave days per year;
Variable bonus;
Pension scheme;
Collective health insurance (optional);
Flexible working from home policy, 2 days a week when working on a full-time basis;
Extensive learning and (personal) development possibilities, including a wide range of online courses via Goodhabitz;
You can join communities, like Young Van Oord, Van Oord Women and the Van Oord staff association;
We organise several (sport) events, e.g. winter sport, weekend of sailing, cycling and a motorcycle tour.
About Van Oord
Van Oord is a Dutch family-owned company with more than 150 years of experience as an international marine contractor. The focus is on dredging and marine construction, offshore wind, offshore infrastructure and infrastructure in the Netherlands. Its head office is in Rotterdam. Van Oord employs 4,700 staff, who worked on 187 projects in 35 countries in 2021. The fleet consists of about 70 vessels and a large amount of special-purpose and auxiliary equipment.
Van Oord delivers marine ingenuity by using smart, innovative and sustainable solutions to create a better world for future generations.
Do you want to be a part of Van Oord?
Interested? Apply via the application form below. Do you have any questions? Please contact Bas van der Muren.
Do you like to know more about and want to stay informed of other vacancies within Van Oord? Climb aboard and follow us on LinkedIn, Instagram, Vimeo and Facebook!
More jobs from Van Oord
Als werkvoorbereider werk je aan onze infrastructurele projecten (Infra, Marine, Civiel) in de Neder...