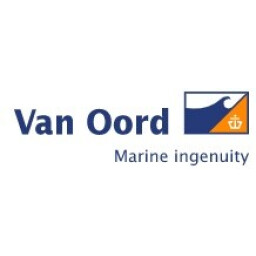 Van Oord
Hydrodynamic Engineer
Within a team of about 20 engineers, the Hydrodynamic Engineer focusses on the interaction between vessel and waves to determine workability. You study the behaviour of ships based on RAOs and translate the complex results into clear, unambiguous overviews for internal and external customers to provide insight into the workability of ships in different wave climates.You work closely with the tender department, project teams and maintain contact with the ship's crew before and during implementation. In this community knowledge is shared and experiences are exchanged.
Your responsibilities
Involved in the design and installation aspects of international projects from tender phase to execution;
Development of safe, efficient and innovative workability-enhancing solutions for our jack-up and floating vessels;
Manage assignments set out with specialized engineering consultants;
Follow-up project execution on site.
Job requirements
MSc degree in engineering (Mechanical, Offshore, Maritime, Physics);
At least 7 years of relevant experience;
Experience with specialised software such as Ansys AQWA and OrcaFlex;
Programming skills are required (preferably Python);
Excellent command of the English language in a technical environment, both written and spoken;
An enthusiastic colleague with practical, analytical, communication and commercial skills;
Willingness to travel abroad for follow-up onboard our vessels.
We offer
We offer you a position in which you will have an important contribution to our mission 'building a better world for future generations'. In addition, we offer you:
a salary that matches your responsibilities and experience;
Additional allowances for working on board / on project locations abroad;
Travel allowance (€0.31 per km) and home office allowance (€2,15 per day);
32 leave days per year;
Variable bonus;
Pension scheme;
Collective health insurance (optional);
Flexible working from home policy, 2 days a week when working on a full-time basis;
Extensive learning and (personal) development possibilities, including a wide range of online courses via Goodhabitz;
You can join communities, like Young Van Oord, Van Oord Women and the Van Oord staff association;
We organise several (sport) events, e.g. winter sport, weekend of sailing, cycling and a motorcycle tour.
About Van Oord
Van Oord is a Dutch family-owned company with more than 150 years of experience as an international marine contractor. The focus is on dredging and marine construction, offshore wind, offshore infrastructure and infrastructure in the Netherlands. Its head office is in Rotterdam. Van Oord employs 4,700 staff, who worked on 187 projects in 35 countries in 2021. The fleet consists of about 70 vessels and a large amount of special-purpose and auxiliary equipment. Van Oord delivers marine ingenuity by using smart, innovative and sustainable solutions to create a better world for future generations.
Do you want to be a part of Van Oord?
Interested? Apply via the application form below. Do you have any questions? Please contact Bas van der Muren.
Do you like to know more about and want to stay informed of other vacancies within Van Oord? Climb aboard and follow us on LinkedIn, Instagram, Vimeo and Facebook!
Acquisition for this vacancy is not appreciated.