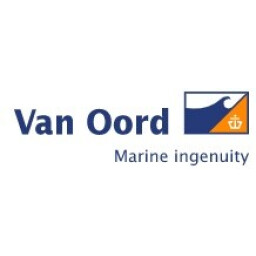 Van Oord
Production Engineer Offshore Wind
The position
You will become part of the production team. Within the team the atmosphere is open and informal. Cooperation and helping each other are important values. As a Production Engineer Offshore Wind, you will be responsible for devising and developing technologically complex cable burial projects. You will specialize in a high variety of burial projects that will challenge your analytical skills and creativity, in close cooperation with several other disciplines within the company. This variety extends from cable burial in relatively easy geotechnical circumstances up to highly geological complex locations, requiring tailor-made burial solutions. These cable burial projects are mostly based on in-house trenching equipment, but also include other (large-size) variety of equipment available within the fleet. The Offshore Wind division is inherent to innovative solutions, which leads to the ability of Van Oord's competitive edge.Your aim is to support our commercial department and project teams both in tender and execution phase. When a new tender is assigned to you, you will start by interpreting and analysing the available documents. With your developing expertise on complex work methods, ability to work within a multi-disciplinary team, capability to analyse big data, production details and deployment of different types of competitive equipment, you figure out a cost-efficient production process. Produced documents will be part of proposals towards potential Clients. Once a project is awarded you can experience in reality what you have devised.
Your responsibilities
As an Engineer within Offshore Wind your main responsibility is to set up production calculations and work methods for new projects with focus on cost efficiency and robust and competitive solutions. Next to that you will be responsible for:
interpreting large quantities of data;
determining the most cost efficient combination of equipment and logistical paths;
occasionally visiting projects in execution and advising the Project team and vessel crew how to maintain or increase progress;
continuously searching for ways to optimize the working process;
continuously searching for innovations.
Job requirements
You have the desire and interest in further developing yourself into an all-round sparring partner for Tender- and Project Managers and Engineers and have the drive to enthusiastically present solutions in discussion with potential Clients. You have strong analytical skills, a creative and solution driven approach and the ability to keep 'the big picture' in mind and think ahead. In addition, you bring the following to the table:
A Bachelor's degree preferably in civil engineering or mechanical engineering in combination with several dredging courses;
strong interest in mechanical systems;
good functionality within a (tender) team, but also able to work independent. An investigative, creative and flexible work approach.
experience with estimation and preparation of dredging works is a plus;
excellent command of the English language;
prepared to visit projects around the globe.
We offer
Working in an international, high demanding and dynamic organisation, with the possibility to truly have impact on our business, people and environment. We offer a complete package with excellent secondary employment benefits. The package includes among other things:a salary that matches your responsibilities and experience;
32 leave days of which a max. of 7 days can be appointed as collective leave days;
a pension scheme;
a variable bonus;
extensive learning and (personal) development possibilities;
an adequate travel allowance;
collective health insurance (optional);
flexible working hours.
Do you want to be a part of Van Oord?

Interested? Apply via the application form below. Do you have any questions? Please contact Ravenna van Heckers.
Do you like to know more about and want to stay informed of other vacancies within Van Oord? Climb aboard and follow us on LinkedIn, Instagram, Vimeo and Facebook!
Acquisition for this vacancy is not appreciated.
More jobs from Van Oord
Als werkvoorbereider werk je aan onze infrastructurele projecten (Infra, Marine, Civiel) in de Neder...