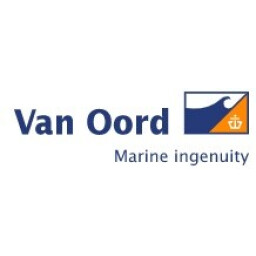 Van Oord
Project Engineer Coastal Energy Infrastructure (CE...
Are you ready for the challenge of working on demanding CEI projects around the world? Are you creative, do you have innovative ideas and are you interested in a job that challenges you every day? For our CEI projects we are looking for a Project Engineer Coastal Energy Infrastructure. The scope of the projects is very diverse: Trenching & Backfilling, Pipepulls, Pipelay, installation of SBMs, transport and installation of GBSs are some examples. Our customers are the major players in the Oil & Gas industry.
As a Project Engineer you work under the supervision of a Project Manager or Works Manager. You assess and comprehend the project specific data/drawings and design for installation. You will prepare and implement specific working methods and specific project plans for client approval. The project Engineer will make sure the specific risk analysis for the project specific working methods are carried out.
Your responsibilities
The central role of Project Engineer requires excellent communication skills with tender teams to be aware of project constraints/assumptions for installation phase and will be the link with project team to implement project scope of work changes post award;
Project follow up and at completion preparation of final deliverables, communicate with offshore vessel crew during installation phase and providing coordination in the event of technical problems;
Preparing and implementing specific (working) methods with risk analysis;
Providing coordination and advice in the event of technical problems;
Reviewing and following up on documentation for subcontractors and others;
Checking document control registers in order to be sure that work instructions, working methods and drawings have been issued;
Contact person for the Project Manager, the project team, the Client and other stakeholders;
Selecting, contracting and supervising subcontractors.
Job requirements
A Bachelor or master's degree in mechanical engineering or civil Engineering, preferably in Offshore Engineering or Maritime Infrastructure;
Two years' relevant work experience, preferably in the offshore industry;
Strong communication and social skills and a flexible attitude regarding travelling and working at project locations;
Experience of supporting projects and managing external engineering and suppliers;
Proficiency in English is required both written and spoken, Dutch is an advantage.
We are looking for an independent, practical and proactive person who can solve problems, dares to take decisions and is able to work in project teams. Is not afraid to ask/received feedback when applicable.
We offer
We offer you a position in which you will have an important contribution to our mission 'building a better world for future generations'. In addition, we offer you:
a salary that matches your responsibilities and experience;
32 leave days of which a max. of 7 days can be appointed as collective leave days;
a pension scheme;
a variable bonus;
extensive learning and (personal) development possibilities;
an adequate travel allowance;
collective health insurance (optional);
flexible working hours.
About Van Oord
Van Oord is a Dutch family-owned company with more than 150 years of experience as an international marine contractor. The focus is on dredging and marine construction, offshore wind, offshore infrastructure and infrastructure in the Netherlands. Its head office is in Rotterdam. Van Oord employs 4,700 staff, who worked on 187 projects in 35 countries in 2021. The fleet consists of about 70 vessels and a large amount of special-purpose and auxiliary equipment. Van Oord delivers marine ingenuity by using smart, innovative and sustainable solutions to create a better world for future generations.
Do you want to be a part of Van Oord?
Interested? Apply via the application form below. Do you have any questions? Please contact Sandra de Waal.
Do you like to know more about and want to stay informed of other vacancies within Van Oord? Climb aboard and follow us on LinkedIn, Instagram, Vimeo and Facebook!
Acquisition for this vacancy is not appreciated.