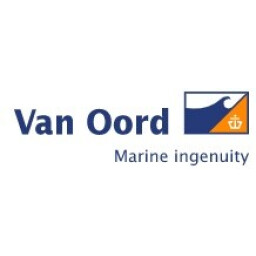 Van Oord
Project Manager Offshore Coastal Energy Infrastruc...
A project manager is ultimately responsible for the realization of the project according to contract agreements and for the efficient use of people and equipment. The preparation is largely done from our office in Gorinchem (NL) and during the preparation the team moves to the project location for the execution.
Your responsibilities
Devising creative, technical solutions so that the project is successfully managed and completed with all available resources and within the set period;
Achieving a maximum operational result with maximum profit and with maximum attention to quality and safe working;
Managing and planning project finances;
Coordinating and agreeing on project deviations and additional costs with the customer;
Keeps all key stakeholders informed of the relevant parts of the project;
Managing the project team to achieve an optimal solution and result;
Responsible for maintaining and strengthening internal and external good working relationships with the customer, supervisory authorities, subcontractors and suppliers associated with the project;
Ensure good communication with the Van Oord organization so that all knowledge and skills within the company are used to the maximum;
Ensures that the project activities that need to be carried out, are carried out in accordance with applicable legislation, industry standards, Oord management system and agreed customer guidelines and regulations.
Job requirements
College or university degree in civil engineering or similar, supplemented by courses in technical fields, leadership and project management;
Minimum of 5 years project management experience preferably with offshore or civil projects;
Demonstrated leadership, communication and commercial skills;
Flexibility and immune to stress;
Good knowledge of Dutch and English language;
Willingness to work abroad.
We offer
We offer you a position in which you will have an important contribution to our mission 'building a better world for future generations'. In addition, we offer you:
A salary that matches your responsibilities and experience;
32 leave days of which a max. of 7 days can be appointed as collective leave days;
A pension scheme;
A variable bonus;
Extensive learning and (personal) development possibilities;
An adequate travel allowance;
Collective health insurance (optional);
Flexible working hours.
About Van Oord
Van Oord is a Dutch family-owned company with more than 150 years of experience as an international marine contractor. The focus is on dredging and marine construction, offshore wind, offshore infrastructure and infrastructure in the Netherlands. Its head office is in Rotterdam. Van Oord employs 4,700 staff, who worked on 187 projects in 35 countries in 2021. The fleet consists of about 70 vessels and a large amount of special-purpose and auxiliary equipment. Van Oord delivers marine ingenuity by using smart, innovative and sustainable solutions to create a better world for future generations.
Do you want to be a part of Van Oord?
Interested? Apply via the application form below. Do you have any questions? Please contact Sandra de Waal.
Do you like to know more about and want to stay informed of other vacancies within Van Oord? Climb aboard and follow us on LinkedIn, Instagram, Vimeo and Facebook!
Acquisition for this vacancy is not appreciated.
More jobs from Van Oord
Als werkvoorbereider werk je aan onze infrastructurele projecten (Infra, Marine, Civiel) in de Neder...