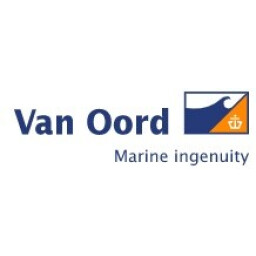 Van Oord
Project Planner Tenders Netherlands | medior posit...
Are you interested in a new challenge advancing tender planning in a dynamic, maritime and infrastructure company? Will you help us manage the planning of our projects and provide focus and overview? Then we are looking for you!
As a Project Planner Tenders you provide plan and project control support to tender managers and tender teams in successfully plan and create complying proposals for the Netherlands. You will work with the tender team, consortium partners and (sub)contractors with proactively advise on time, progress, resource management, opportunities and risks. It is a multifaceted and responsible role, in which your knowledge and ingenuity will be put to the test to win the tenders.
You will be part of the Plan and Control department, which includes around 35 planners. We believe in combining knowledge and expertise and have the ambition to further professionalize our departments! We do this together with highly motivated risk, planning, systems engineering, process and information management professionals who think and act beyond the borders of their own expertise.
Your responsibilities
Our track record includes projects that protect areas against rising sea levels and floods while at the same time create space for nature conservation and recreation. Think about projects as The Afsluitdijk, dyke reinforcements and many more! You have a key role in the tender process as a Project Planner Tenders for projects in The Netherlands. You coordinate works related to engineering and planning preparations to ensure that in time quality is delivered. Furthermore, you are responsible for:
Develop the phasing and execution plan, considering all aspects of the work like logic, resource planning, cash flows and uncertainties;
Create transparency and overview with clear visuals (Gant charts, Time-distance diagrams, storyboards and 4D-plans);
Advise tender managers on strategic direction for the proposal and provide "what if scenarios" to consider;
Support the Van Oord tender management in commercial and political considerations to monitor the Van Oord interest in joint ventures;
Deliver reliable project schedules during the tender phases;
Initiate and lead brainstorm and workshop type meetings like planning reviews and rehearsals of concept (ROC);
Managing and coaching less experienced planners within a tender;
Share workload and knowledge with the other (tender) planners in the department.
Job requirements
You have strong communicative skills and believe in combining multiple disciplines for better results. Creating and maintaining a clear overview is what makes you tick! You have the ability to translate complex matters into understandable insights. Next to that:
You have a bachelor's or master's degree;
You have at least 5 years of experience in planning (in the industry);
Excellent command of the English and Dutch language, spoken and written;
Experience in developing project schedules (e.g. Primavera P6, TILOS, MS Project);
You are fulltime available (minimal 32 hours) and willing to travel regularly to our office in Rotterdam. In the near future you are also flexible to visit our Gorinchem office and projects.
We offer
Working in an international, high demanding and dynamic organisation, with the possibility to truly have impact on our business, people and environment. We offer a complete package with excellent secondary employment benefits. The package includes among other things:
a salary that matches your responsibilities and experience;
32 leave days of which a max. of 7 days can be appointed as collective leave days;
a pension scheme;
a variable bonus;
extensive learning and (personal) development possibilities;
an adequate travel allowance;
collective health insurance (optional);
flexible working hours.
About Van Oord
Van Oord is a Dutch family-owned company with more than 150 years of experience as an international marine contractor. The focus is on dredging and marine construction, offshore wind, offshore infrastructure and infrastructure in the Netherlands. Its head office is in Rotterdam. Van Oord employs 4,700 staff, who worked on 187 projects in 35 countries in 2021. The fleet consists of about 70 vessels and a large amount of special-purpose and auxiliary equipment. Van Oord delivers marine ingenuity by using smart, innovative and sustainable solutions to create a better world for future generations.
Do you want to be a part of Van Oord?
Interested? Apply via the application form below.
Do you like to know more about Van Oord and want to stay informed of other vacancies within Van Oord? Climb aboard and follow us on LinkedIn, Instagram, Vimeo and Facebook
Acquisition for this vacancy is not appreciated.
More jobs from Van Oord
Als werkvoorbereider werk je aan onze infrastructurele projecten (Infra, Marine, Civiel) in de Neder...