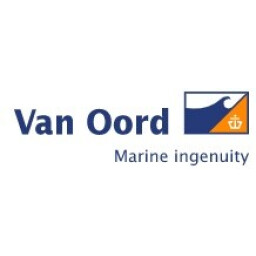 Van Oord
Risk Engineer Offshore Wind Projects
Are you interested in advancing your career in risk management in a dynamic, fast-growing and international company with projects across the globe? Are you an experienced risk engineer with passion for large and complex projects within the offshore wind industry? Then read on!
In your role as Risk Engineer you assist the Offshore Wind business unit with the controlled execution of its projects in hand. Your daily work entails the proactive identification of tender threats and opportunities, identifying strategies to effectively treat threats and to realize opportunities that arise within the operating environment. You will be responsible for the implementation of the Van Oord risk methodology, best practices and tools within the project environment. You will be required to facilitate the risk process including the facilitating of various risk workshops and strategic risk discussions internally and with clients/joint venture partners where necessary.You will work within the Planning and Risk Management team, which is part of our Planning and Control department. The Planning and Risk Management team has +/- 50 passionate colleagues working in different business units and specialisms. We believe in combining knowledge and expertise and have the ambition to further professionalize our departments!
Your responsibilities
You are eager to connect the different disciplines of the project efficiently. Through your continuous engagement with project team members, joint venture partners where necessary, you will develop and maintain a high quality risk profile and ensure that identified actions are carried out by the designated owners. You are responsible for:
Analyse and report on outcomes of risk engagements. You will be providing risk management services to multiple projects running concurrently;
Continuous update, review the communication of risk exposures (occurrences and trends) on projects;
Maintaining risk data of the projects and produce dashboards and forecasts;
Report important risk data for multiple stakeholders, internally and externally;
Provide risk input for new events or changes to the projects (e.g. design changes).
Job requirements
You are passionate about the discipline risk, connecting people and making sure that we all think and act across the boundaries of individual disciplines is what makes you tick. Next to that:
You have a bachelor's or master's degree;
Excellent command of the English language, spoken and written;
At least 3-5 years of relevant work experience, preferably within a renewable energy, maritime or civil environment;
Good working understanding of ISO 31000 is a plus;
You are fulltime available (minimal 32 hours) and willing to travel regularly to our office in Gorinchem. In the near future you are also flexible to visit our Rotterdam office and projects.
We offer
Working in an international, high demanding and dynamic organisation, with the possibility to truly have impact on our business, people and environment. We offer a complete package with excellent secondary employment benefits. The package includes among other things:a salary that matches your responsibilities and experience;
32 leave days of which a max. of 7 days can be appointed as collective leave days;
a pension scheme;
a variable bonus;
extensive learning and (personal) development possibilities;
an adequate travel allowance;
collective health insurance (optional);
flexible working hours.
About Van Oord
Van Oord is a Dutch family-owned company with more than 150 years of experience as an international marine contractor. The focus is on dredging and marine construction, offshore wind, offshore infrastructure and infrastructure in the Netherlands. Its head office is in Rotterdam. Van Oord employs 4,700 staff, who worked on 187 projects in 35 countries in 2021. The fleet consists of about 70 vessels and a large amount of special-purpose and auxiliary equipment. Van Oord delivers marine ingenuity by using smart, innovative and sustainable solutions to create a better world for future generations.
Do you want to be a part of Van Oord?
Interested? Apply via the application form below.
Do you like to know more about and want to stay informed of other vacancies within Van Oord? Climb aboard and follow us on LinkedIn, Instagram, Vimeo and Facebook!