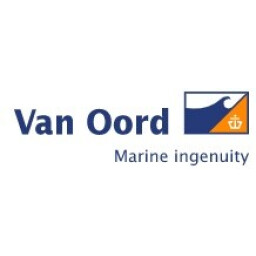 Van Oord
Superintendent Offshore Wind
Van Oord is offering a position as Superintendent Offshore Wind in the broadest sense within the Renewables industry. With Van Oord you get the opportunity to specialize and develop yourself into a specific scope of work, and/or expand and broaden your knowledge within the variety this industry has to offer. If it's your fresh and objective view or it's your wide experience, specialization or passion, with Van Oord you are able to contribute to innovations and developments being part of one of the many phases that comes within Offshore Wind Park Construction.
Are you up for a challenge?
For our offshore wind projects, we are looking for Superintendents for our various Offshore Wind work fields, packages and installation vessels spread all over the world.Foundation Installation• Offshore Installation Vessels • Heavy Lifting • Monopiles • Transition Pieces • Piles • Offshore Drilling • Jackets • Turbines • Jack-up Vessels • On Board • Mobilization • On-site • Barges • De-mobilization • Load outs • Feeder ports • Onshore • Offshore •Cable Installation• Cable Lay • Cable Pull • Termination & Testing • Commissioning • Mobilization • Cable Trenching & Burial • On Board • Offshore Installation Vessels • Barges • Offshore • On-site • Nearshore • De-mobilization • Offshore Support Vessels • Shallow water • In the role of Superintendent, you will be responsible for the preparation, mobilization, execution and de-mobilization of installation projects, while taking care of project-specific requirements, safety and your team. You will work alternately on board of our Van Oord and chartered vessels, at our office in Gorinchem and/or at project site locations.
Your responsibilities
Ensure that the project is executed as per the Project plans, in a safe and timely manner;
Be part of preparing the operational execution part of installation works;
Drawing up and follow up on documentation, such as method statements, work procedures and reports;
Follow up and go through work instructions and safety requirements with the operational crew and/or teams;
Collaborate with the operational Teams and Lead, Coordinate and Motivate them;
Coordinate and advice in the event of technical problems and challenges;
Liaise and act as a link between all in- and external Stakeholders on an operational level;
Report to and liaise with (Offshore) Construction Manager versus Site Management.
Job requirements
A Technical, Mechanical, Maritime or Civil degree and/or learned on the job;
Work and think on a higher vocational intellectual and professional level;
Preferably at least 3 years of operational experience within the industry;
A good command of the English language, spoken and written;
Strong communication and social skills;
An independent, practical, creative and driven personality who's able to solve problems, dares to take decisions and in favour of working in a team environment;
A flexible attitude with regard to working alternately on board, on project locations and office preparations on various types of (rotation) schedules.
We offer
We offer you a position in which you will have an important contribution to our mission 'building a better world for future generations'. In addition, we offer you:
a salary that matches your responsibilities and experience;
Additional allowances for working on board / on project locations abroad;
Travel allowance (€0.31 per km) and home office allowance (€2 per day);
32 leave days per year;
Variable bonus;
Pension scheme;
Collective health insurance (optional);
Flexible working from home policy, 2 days a week when working on a full-time basis;
Extensive learning and (personal) development possibilities, including a wide range of online courses via Goodhabitz;
You can join communities, like Young Van Oord, Van Oord Women and the Van Oord staff association;
We organise several (sport) events, e.g. winter sport, weekend of sailing, cycling and a motorcycle tour.
About Van Oord
Van Oord is a Dutch family-owned company with more than 150 years of experience as an international marine contractor. The focus is on dredging and marine construction, offshore wind, offshore infrastructure and infrastructure in the Netherlands. Its head office is in Rotterdam. Van Oord employs 4,700 staff, who worked on 187 projects in 35 countries in 2021. The fleet consists of about 70 vessels and a large amount of special-purpose and auxiliary equipment. Van Oord delivers marine ingenuity by using smart, innovative and sustainable solutions to create a better world for future generations.
Do you want to be a part of Van Oord?
Interested? Apply via the application form below. Do you have any questions? Please contact Floris Wijnveldt.
Do you like to know more about and want to stay informed of other vacancies within Van Oord? Climb aboard and follow us on LinkedIn, Instagram, Vimeo and Facebook!
Acquisition for this vacancy is not appreciated.
More jobs from Van Oord
Als werkvoorbereider werk je aan onze infrastructurele projecten (Infra, Marine, Civiel) in de Neder...