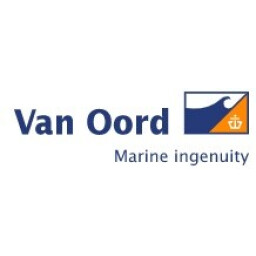 Van Oord
Superintendent Trenching and Backfilling
Are you ready for the challenge of working on demanding offshore projects around the world? Are you creative, do you have innovative ideas and are you interested in a job that challenges you every day? For our offshore projects we are looking for a Superintendent Trenching & Backfilling.
In the position of Superintendent you are responsible for the preparation and execution of the different scopes we execute on our Coastal Energy Infrastructure projects, taking into account project specific requirements. You will mainly work on board of our vessels, but can also be located at our office in Gorinchem or at our project sites.
Your responsibilities
Ensuring the execution and progress of the work, taking into account specific project requirements and safety;
Preparation and execution of the operational part of the project;
Drafting documents such as method statements, procedures and reports;
Go through the work instructions and safety requirements with the operational team;
Offer coordination and advice in case of technical problems;
Act as a link between project management and the operational crew.
Job requirements
We are looking for an independent, practical and proactive Superintendent who can solve problems, dares to make decisions and can work in project teams. Furthermore, you bring:
Bachelor or Master degree in mechanical or civil engineering;
Preferably operational experience on board ships carrying out offshore projects;
A good command of English, spoken and written;
Strong communication and social skills;
An independent, practical and creative person who can solve problems, dares to make decisions and can work in project teams, striving for optimal results;
A flexible attitude towards working on board and at project locations;
Preferably living in the Netherlands (given the office in the Netherlands).
We offer
We offer you a position in which you will have an important contribution to our mission 'building a better world for future generations'. In addition, we offer you:
a salary that matches your responsibilities and experience;
32 leave days of which a max. of 7 days can be appointed as collective leave days;
a pension scheme;
a variable bonus;
extensive learning and (personal) development possibilities;
an adequate travel allowance;
collective health insurance (optional);
flexible working hours.
About Van Oord
Van Oord is a Dutch family-owned company with more than 150 years of experience as an international marine contractor. The focus is on dredging and marine construction, offshore wind, offshore infrastructure and infrastructure in the Netherlands. Its head office is in Rotterdam. Van Oord employs 4,700 staff, who worked on 187 projects in 35 countries in 2021. The fleet consists of about 70 vessels and a large amount of special-purpose and auxiliary equipment. Van Oord delivers marine ingenuity by using smart, innovative and sustainable solutions to create a better world for future generations.
Do you want to be a part of Van Oord?
Interested? Apply via the application form below. Do you have any questions? Please contact Sandra de Waal.