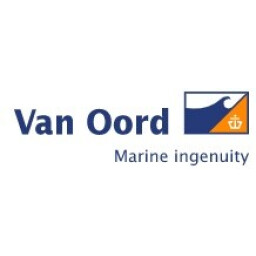 Van Oord
Worksmanager Cable Installation
As Worksmanager / Construction Manager Cable Installation you will have joint operational responsibility for the preparation and execution of Infield and/or Export cable installation works at Offshore Wind Projects. You will be part of our Offshore Wind Operations Department and you will be working at one of our Offshore Wind offices in the preparatory phase and at the project site office during project execution.
Your responsibilities
Ensure the onshore activities and the offshore cable installation activities comply with the safety procedures;
Take care of the detailed preparation of cable installation projects;
Establish the working methods and the associated project specific equipment in collaboration with the Operational team and the Ship Management Department;
Coordinate vessel mobilisation and demobilisation together with the Ship Management department;
Coordinate and support the execution works of the cable installation vessel(s) in close collaboration with the Offshore Construction Manager(s);
Coordinate and support the execution works related to the cable (near) shore and offshore installation works such as Laying and Trenching, cable pull-ins, testing & termination, together with the Offshore Construction Manager(s);
Ensure the operational process of the cable installation meet the contractual acceptance in relation to the quality standards together with the QA/QC Manager;
Coordinate the operational interfaces with the other disciplines within the project;
Coordinate the project interfaces with the Marine Warranty Surveyor;
Provide operational support for Subcontractors;
Inform and report to Project Manager / Package Manager about the progress, deviations from the installation plans and contractual matters that arise during the project;
Ensure the cable installation activities stay within the budget together with the Project Manager / Package Manager.
Job requirements
An independent, practical and creative person with technical insight who can solve problems and dares to take decisions;
Motivated Team Leader;
Strong communication and social skills;
Ideally 7 to 10 years of operational experience, mainly within complex projects including several years in (offshore) cable installation;
Be able to work on a project base, as part of a 24/7 operation;
Higher vocational intellectual and professional level;
A good command of the English language;
Willingness to work alternately abroad on a rotation schedule and as well in the office, depending the project phase.
We offer
We offer you a position in which you will have an important contribution to our mission 'building a better world for future generations'. In addition, we offer you:
a salary that matches your responsibilities and experience;
Additional allowances for working on board / on project locations abroad;
32 leave days per year;
Variable bonus;
Pension scheme;
Collective health insurance (optional);
Extensive learning and (personal) development possibilities, including a wide range of online courses via Goodhabitz;
You can join communities, like Young Van Oord, Van Oord Women and the Van Oord staff association;
We organise several (sport) events, e.g. winter sport, weekend of sailing, cycling and a motorcycle tour.
About Van Oord
Van Oord is a Dutch family-owned company with more than 150 years of experience as an international marine contractor. The focus is on dredging and marine construction, offshore wind, offshore infrastructure and infrastructure in the Netherlands. Its head office is in Rotterdam. Van Oord employs 4,700 staff, who worked on 187 projects in 35 countries in 2021. The fleet consists of about 70 vessels and a large amount of special-purpose and auxiliary equipment. Van Oord delivers marine ingenuity by using smart, innovative and sustainable solutions to create a better world for future generations.
Do you want to be a part of Van Oord?
Interested? Apply via the application form below. Do you have any questions? Please contact Floris Wijnveldt.
Do you like to know more about and want to stay informed of other vacancies within Van Oord? Climb aboard and follow us on LinkedIn, Instagram, Vimeo and Facebook!
More jobs from Van Oord
Als werkvoorbereider werk je aan onze infrastructurele projecten (Infra, Marine, Civiel) in de Neder...