Afreximbank to support Nigeria's first FLNG with $5bn
The African Export-Import Bank (Afreximbank) has signed a $5 billion memorandum of understanding (MoU) with UTM Offshore for the support the development of Nigeria's first floating LNG (FLNG) plant.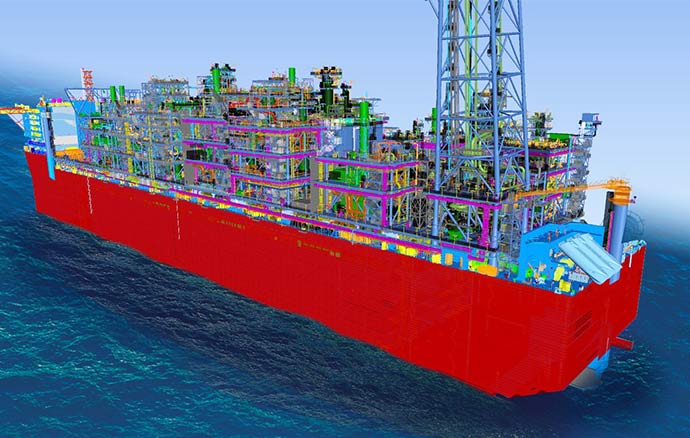 According to local media, the parties signed the MoU in order to raise the funding for the FLNG facility. The facility will have a liquefaction capacity of 1.2 million tonnes per annum (mtpa).
Firstly, Afreximbank committed to raising $2 billion. Then, it further committed to funding the second phase of the project with $3 billion.
Julius Rone, managing director of Nigerian marine firm UTM Offshore, and Benedict Oramah, and the president of Afreximbank, signed the document.
UTM Offshore is leading the development of Nigeria's first FLNG in collaboration with LNG Investment Management Services, a unit of Nigeria National Petroleum Corporation (NNPC). The facility will use the resources from the Yoho gas field owned by ExxonMobil and the NNPC.
In the spring, UTM contracted Japanese engineering company JGC to deliver a pre-FEED job for the project.
In addition, this FLNG will be the first such project developed by an African company on the continent.
This project will support UTM Offshore's vision to contribute to decarbonisation in Nigeria through gas monetisation.
The company also said that preparations for the project are now in full swing.
On the other hand, Afreximbank signed a $US1.04 billion deal with the NNPC last month to finance crude oil exploration.