Air Products to provide LNG tech and equipment for Sempra's Port Arthur project
Industrial gases company Air Products has secured a contract to provide its proprietary LNG process technology, equipment and advisory services to Sempra Infrastructure's Port Arthur LNG Phase 1 project in Jefferson County, Texas.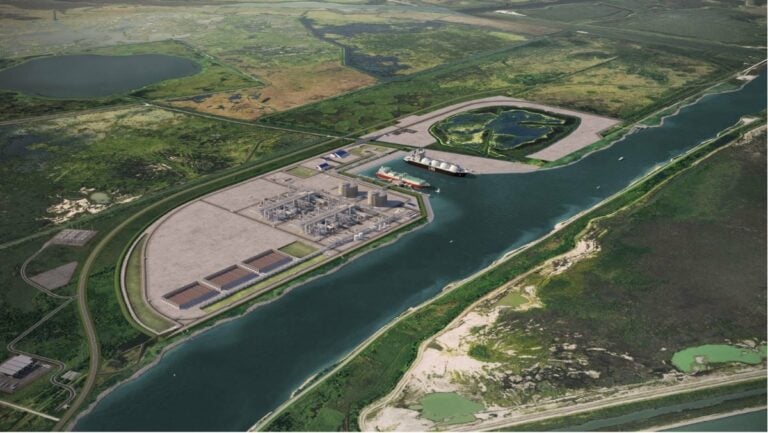 Air Products signed the agreement with Bechtel Energy, a company that will deliver the detailed engineering, procurement, construction (EPC), commissioning, startup, performance testing and operator training activities for Phase 1 of the project.
With the final investment decision (FID) in place, the Port Arthur LNG Phase 1 project is fully permitted and is designed to include two natural gas liquefaction trains, two LNG storage tanks and associated facilities with a nameplate capacity of approximately 13 million tonnes per annum (mtpa). The expected commercial operation dates for Trains 1 and 2 are projected for 2027 and 2028.
Under the agreement with Bechtel, Air Products will provide engineering, design and manufacturing of the heat exchanger equipment for the liquefaction sections of two large trains, which will use Air Products' proprietary AP-C3MR propane pre-cooled mixed refrigerant liquefaction process technology. The company's LNG equipment manufacturing facility in Port Manatee, Florida, will manufacture two main cryogenic heat exchangers.
In addition, Air Products said it will provide engineering studies and technical advisory services for the installation and startup of each LNG train.
The company also noted that this is the third Sempra Infrastructure project for which its LNG technology was selected, the first being the three trains at the Cameron, Louisiana LNG facility that have been operating with AP-C3MR technology since 2019, and the second being the Energia Costa Azul (ECA) liquefaction project in Mexico.