Apache hands in its plan for decommissioning of Nevis installations
Oil company Apache Corporation has handed in its draft decommissioning program for the Nevis South field installations located in the UK North Sea to the UK authorities.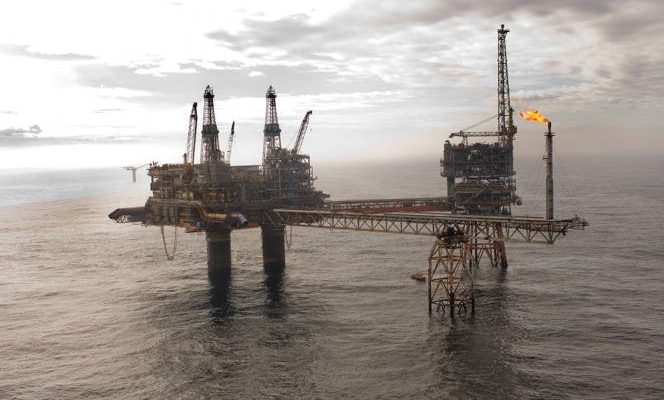 Apache has submitted its draft decommissioning program to the Department of Business, Energy and Industrial Strategy to obtain approval for decommissioning the installations. The program contains the decommissioning program for the removal of the Nevis South field subsea wellhead protection structure (WHPS) on well N11 in block 9/13a.
The Nevis N11 protection structure is located to the west of the Beryl Alpha platform within the Nevis South Drill Center in ~105m water depth.
The decommissioning of the WHPS is being treated as a standalone project as part of the Garten installation campaign, which will be managed by Apache. Subsea 7 has been contracted to undertake this work scope under an existing service framework agreement. The pipelines and stabilization materials are not being decommissioned at this time.
The protective structure has been lifted off the wellhead and moved to a designated wet store location. The structure will then be recovered and returned to shore for reuse, unless the condition is found to preclude refurbishment in which case it will be recycled. According to the program, which is subject to approvals, the WHPS removal is scheduled to start in 2Q 2019.
When it comes to Apache's Garten project, the discovery well, which is located 6 kilometers south of the Beryl Alpha platform, was placed on production in late November, less than eight months after being drilled in March 2018.
Well P&A activities at the Nevis South were completed on April 24, 2018. The structure wet-store operations were carried out using the Seven Falcon vessel in March 2018.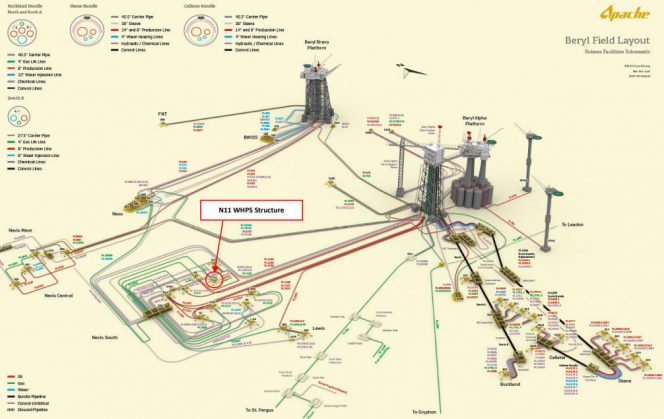 Offshore Energy Today Staff
Related news
List of related news articles