Bahamas Petroleum shares plunge after 'oil major' pulls out of talks
Bahamas Petroleum Company's (BPC) shares dropped almost 70 percent on Friday after it announced an oil major it had exclusive talks over its offshore blocks in the Bahamas had backed away. The shares fell to around 2 pence on Friday, from the close of 6.35p on Thursday.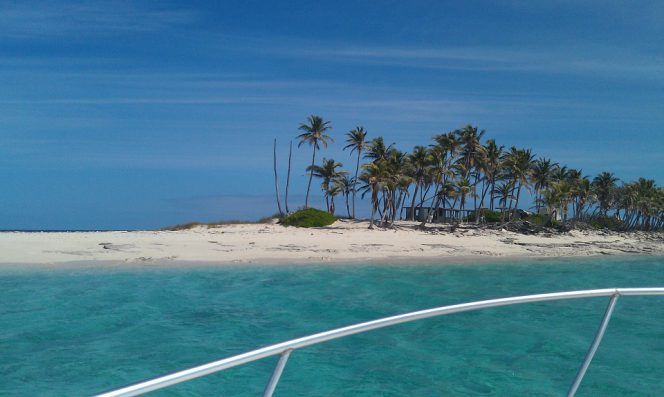 BPC, which has been hoping to secure a farm-in partner for its offshore blocks in the Bahamas, had in May entered into in exclusive 3-month agreement with an unidentified oil major "in conducting an evaluation of the company's licenses with a view to concluding a mutually beneficial commercial transaction."
However, in a stock exchange filing on Friday, BPC said the 'major oil company' had sent a notice saying it would not further extend the exclusive nature of negotiations beyond 31 August 2018.
Bahamas Petroleum added it had resumed broader, asset-based discussions with third parties in addition to those non-asset based financing discussions already ongoing for the funding of its first exploration well.
Under the original agreement, Bahamas Petroleum Company was to receive a non-refundable cash payment of $250,000 per month ($750,000 in aggregate) for the initial three-month period of exclusivity with an additional $250,000 per month for any extended period of exclusivity, up to a maximum of a further three months.
To-date, BPC said, the company has received US$1 million in exclusivity payments. No further amounts will be due or payable given the exclusivity will not be extended.

Talks resume with other parties. Well financing options explored
Simon Potter, Chief Executive Officer of Bahamas Petroleum Company, said: "Appetite for "frontier" exploration has improved as the industry cycle has turned and the company continues to move forward with farm-out and financing options, working closely with our adviser Macquarie.
"The company with which we have been in exclusive negotiations has elected not to extend further the period of exclusivity, which means we will receive no further exclusivity payments. At the same time, having demonstrated interest from an international oil major, we are now able to freely re-engage in discussions with all other parties, which had previously been put in abeyance."
As previously reported, the talks with all other parties were suspended for the duration of the exclusivity period with the unnamed oil major.
Potter said: "Following receipt of $1 million in exclusivity payments under the Agreement and the raising of additional finance through the placing of shares in May 2018 the Company remains adequately funded to continue developing well-financing options through to completion. We will provide the market with further updates when appropriate."
Bahamas Petroleum Company currently owns 100% equity in five exploration licenses, Bain, Cooper, Donaldson, and Eneas in Southern Bahamas and Miami in Northern Bahamas. Bahamas Petroleum Company has made three, 100% equity applications named Zapata, Islamorada, and Andros.
The company believes there's a multi-billion barrel potential in the area. According to a BPC presentation of a conceptual forward work plan from June 2017, an exploration well would be drilled in 2018, and in case of a discovery, an appraisal well would follow in late 2019, and if all goes well, a production would start in 2023 via an FPSO.