Cameron LNG requests more time for project expansion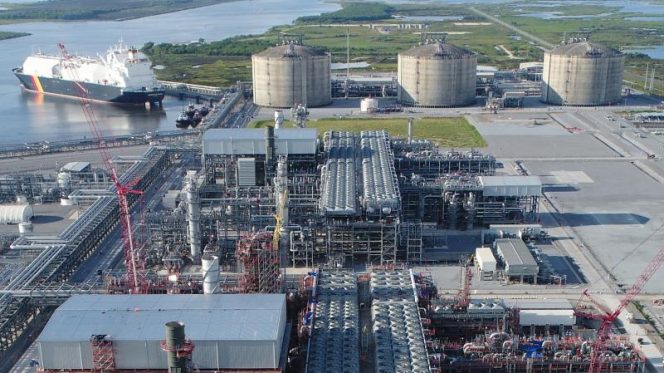 ---
Cameron LNG project has filed a request with the Federal Energy Regulatory Commission seeking a 72-month extension to place additional facilities in service. 
In May 2016, the project was issued an authorization to site, construct, and operate certain additional facilities for the liquefaction and export of domestically-produced natural gas at its existing LNG terminal in Cameron and Calcasieu Parishes, Louisiana.
The May order authorized Cameron LNG to construct and operate an additional LNG storage tank, two additional liquefaction trains (Trains 4 and 5), and pretreatment and related facilities, that would boost the production capacity by 9.97 mtpa, pushing the project's total capacity to 24.92 mtpa.
The order required the project to complete and place the additional facilities into service by May 5, 2020.
Cameron LNG states that in the time since the issuance of the May order, it has proceeded diligently to enter into contractual arrangements to move forward with the project.
However, the filing says the project experienced changes in the circumstances surrounding its upstream joint-venture owners that has affected the timing of the project. Under the JV agreement, the Cameron LNG expansion project requires the unanimous consent of all the JV partners, including with respect to the equity investment obligation of each JV partner.
In 2016, one of the former JV partners indicated that it did not wish to invest additional capital under the JV with respect to the Cameron LNG expansion project. Discussions among the other three JV partners took place regarding the development of an alternative structure for developing the project.
Granting the requested extension of time will enable Cameron LNG and the JV partners to complete the necessary commercial arrangements to commence construction and place the Cameron LNG expansion project facilities into service.
The JV partners anticipate that a final investment decision could be reached with respect to the Cameron LNG expansion project by the middle of 2021.
Cameron LNG expects that the construction of the facilities will take up to 56-58 months to complete, with construction commencing immediately following FID.
Cameron LNG is jointly owned by units of Sempra LNG, Total, Mitsui & Co. and Japan LNG Investment, a company jointly owned by Mitsubishi Corporation and Nippon Yusen Kabushiki Kaisha (NYK).
Sempra Energy indirectly owns 50.2 percent of Cameron LNG.