EnergyQuest: Queensland LNG projects facing supply crunch
Queensland faces the partial shutdown of a third of its barely decade-old $84 billion LNG industry by the middle of next decade due to a gas supply shortage, together with diversions to the domestic market, a recent report shows.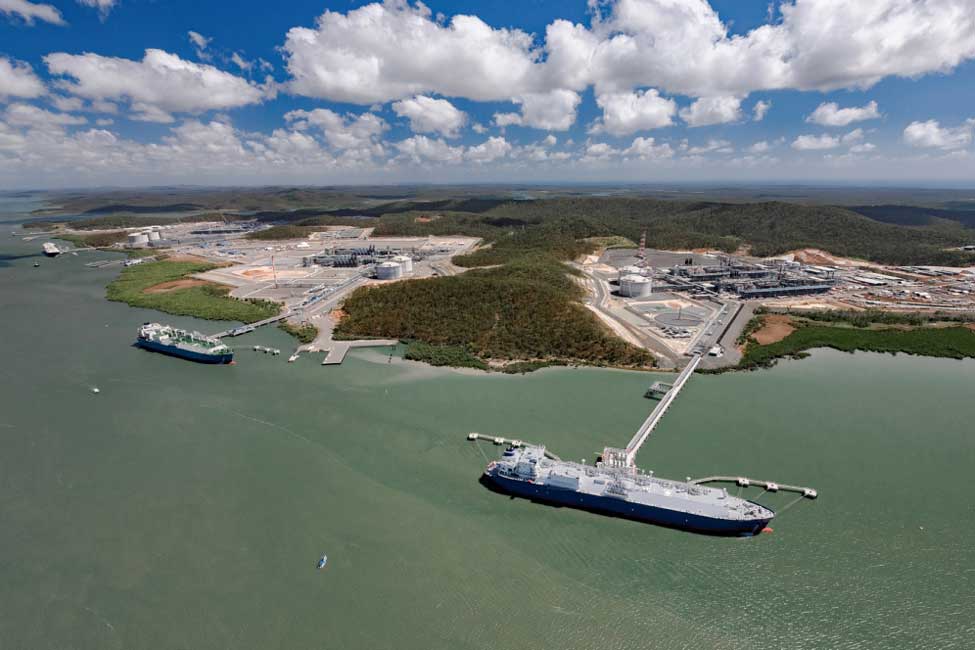 This would cut output to four LNG production trains from the current six trains built on Curtis Island off Gladstone by three project owners.
Underpinning the production noose is an emerging forward reliance for feedstock on gas reserve estimates that could fall well below delivery expectations, according to a report by energy consultancy EnergyQuest.
All three projects rely on coal seam gas (CSG) sourced from the Bowen and Surat Basins – a less conventional gas source than what feeds Australia's west coast LNG industry.
The report's findings show that there is now doubt of sufficient Queensland CSG gas being available for the three Gladstone plants to ever achieve full-scale production.
"The three Australian east coast projects are all successfully producing, with China the biggest market (70% of 2018 Queensland exports) followed by Korea (16%) and Japan (9%). However, two projects, the Shell-operated QCLNG and the Santos-operated GLNG, are operating well below capacity due to insufficient gas supply and diversions to the domestic market. In 2018, QCLNG averaged 87% capacity utilization and GLNG only 65%," EnergyQuest CEO, Graeme Bethune said.
Crunch time is expected by 2025 and will be exacerbated by potential political pressure for Gladstone LNG operators to divert gas to the domestic market.
Bethune noted that Queensland will remain a significant LNG exporter, one of the world's largest, but with more like four trains fully utilized, reducing medium-term exports to around 17 million tonnes per annum (Mtpa).
He added that there is currently insufficient gas to run the plants at their nameplate capacity of 25.3 mtpa, while also meeting the gas supply needs of the domestic market.
"We have to recognize that the capacity of the east coast's CSG resource base to feed multiple LNG trains was largely untried. The emerging and critical shortages are resulting from the fact the CSG LNG projects were sanctioned on ambitious estimates of Proved and Probable (2P) reserves, not Proven (1P) reserves that underpin conventional LNG projects," Bethune said.
He said the consultancy does not expect the current export levels to rise to 25 mtpa, calling the current level "as good as it gets."
EnergyQuest noted Santos GLNG had already negotiated down its offtake contracts from 7.2 Mtpa to 6.0 Mtpa and is yet to reach even this level.