HD Hyundai seals $3.9 billion deal with Qatar, as Hanwha, SHI ramp up talks for 30 more LNG carriers
South Korean shipbuilding major HD Hyundai Heavy Industries has signed the contract for the construction of 17 liquefied natural gas (LNG) carriers with Qatar Energy worth a staggering $3.9 billion.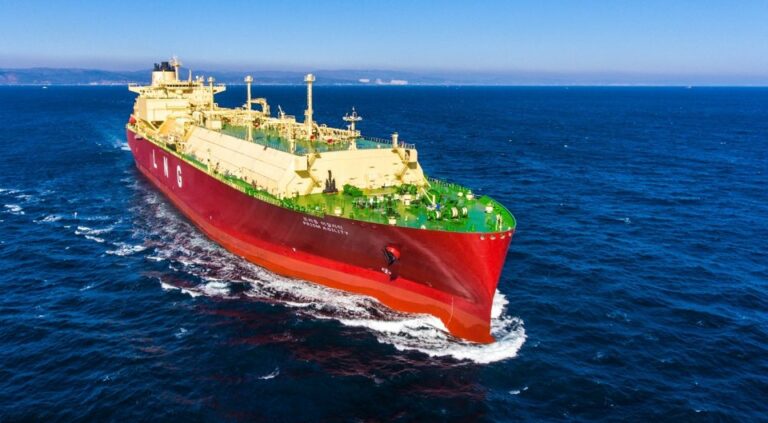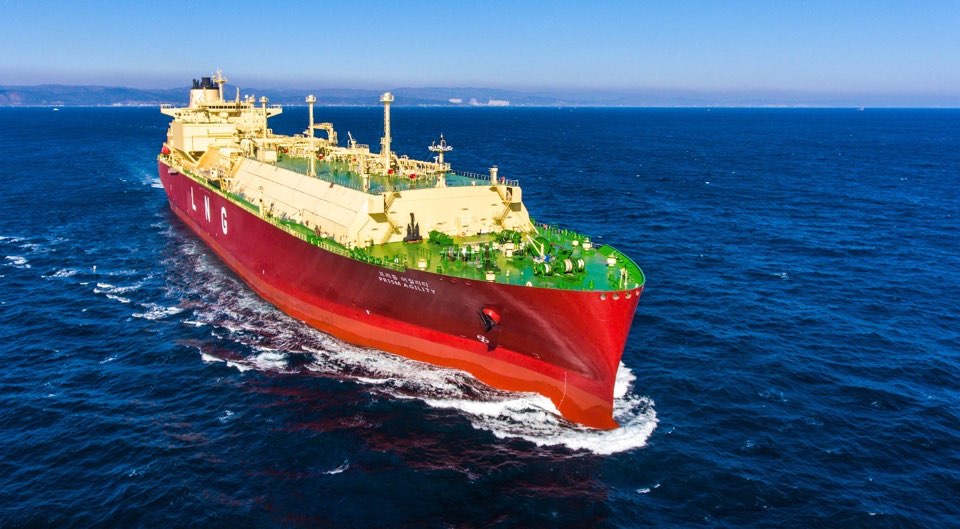 The contract signing was held on Wednesday as part of South Korea's President Yoon Suk Yeol's state visit to the country. This was the first state visit by a Korean leader to Qatar.
This deal is the largest ever for South Korea's shipbuilding industry. It will provide HD Hyundai Heavy Industries with approximately six years of work as the delivery of the ships has been set for 2029. Moreover, South Korean companies' share of the world's LNG carrier orders has increased from 74 percent to 81 percent this year.
The deal was confirmed by QatarEnergy a month ago, marking the second phase of QatarEnergy's LNG ship acquisition program, which will support its North Field LNG expansion and Golden Pass LNG export projects.
In the first phase of the program, a total of 60 ships were ordered at Korean and Chinese shipyards. The new order brings the total number of confirmed new LNG vessels to be delivered to QatarEnergy and its affiliates to 77, with more to follow, the company said.
South Korea's Hanwha Ocean and Samsung Heavy Industries are currently engaged in negotiations with Qatari counterparts for the construction of approximately 30 additional vessels.
Sheikh Tamim bin Hamad Al Thani, Emir of Qatar, and South Korea's President Yoon Suk Yeol agreed to continue to strengthen cooperation in the energy field between the two countries, including the supply of LNG.
The occasion also witnessed the signing of a cooperation agreement between the two countries in the area of the defense industry and the two parties also agreed to pursue cooperation in the field of AI, including attracting talent, sharing data, and establishing norms.
In addition to these areas, both leaders expressed mutual interest in expanding practical cooperation across a wide range of sectors, including space information exchange, infrastructure, investment, agriculture, maritime, and culture.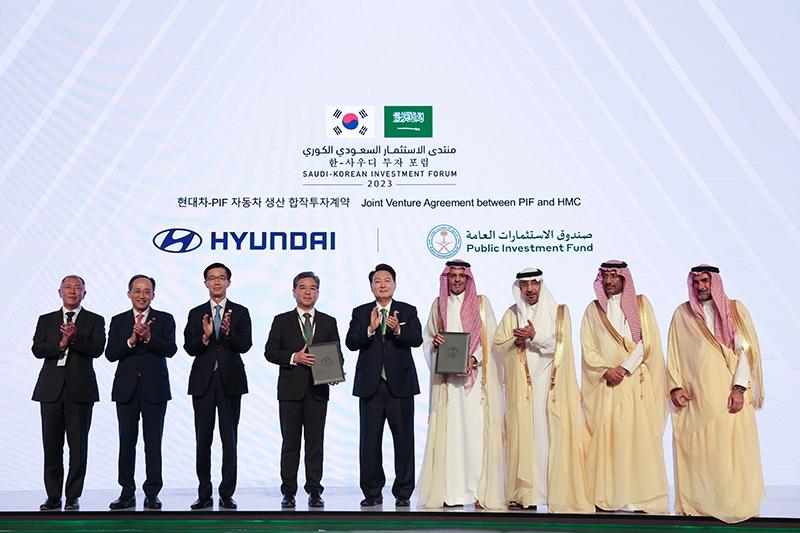 In a separate announcement, the South Korean Ministry of Trade, Industry, and Energy in Seoul said that 40 memorandums of understanding (MOU) and 6 contracts were signed with relevant counterparts of Saudi Arabia, including one on Korea's first auto plant in the Middle East as part of a bilateral investment forum with Saudi Arabia in Riyadh.
With Hyundai Motor and the Saudi Public Investment Fund (PIF), a joint investment project for establishing a plant producing 50,000 units of vehicles (both conventional & electric) per annum, which will be Korea's first automobile manufacturing plant in the Middle East.
The KG Mobility Consortium and CTR entered MOUs on a car parts supply chain and an EV parts production plant construction, respectively, forecasting their future contribution to the automotive industry supply chain in succession to the shipbuilding supply chain established thus far.
The two energy ministries have also inked the "Korea-Saudi Hydrogen Oasis Cooperation Initiative" which aims to deepen bilateral partnership in the clean hydrogen sector.
South Korean corporations, including the Korea Electric Power Corporation (KEPCO), POSCO Holdings, and Lotte Chem, have entered into a letter of intent (LOI) to collaborate on a blue ammonia project valued at USD 15.5 billion. This initiative is set to be developed in the Ras Al-Khair region in conjunction with Saudi Arabia's energy giant, Aramco.
The Korea National Oil Corporation (KNOC) has also entered into a crude oil reserve agreement with Aramco. Under this agreement, Aramco will store crude oil in the Ulsan Oil Hub, and South Korea will be granted a preferential purchase right for 5.3 million barrels of Aramco's crude oil in case of supply emergencies.
Seven agreements were signed in crude oil joint reserve and joint bid project participation projects.
A total of eight deals were entered in energy and plant, including one signed by Hyundai E&C and the Saudi Investment Ministry on real estate and infrastructure investment cooperation, along with a seawater desalination project for supplying water to desert regions, and smart city projects like NEOM.
The Korean Trade Ministry said that the Korean government plans to support the facilitation of a total of 128 joint projects, including the 56 projects selected during the fourth Korea-Saudi Vision 2030 ministerial meeting and the 26 joint projects worth $29 billion, sealed at the Korea-Saudi Investment Forum last November.