Oil firm i3 says Serenity prospect could boost its reserves to 500 million barrels
i3 Energy, a North Sea-focused oil and gas company, has said that its recently acquired Serenity prospect could boost its North Sea reserves to about 500 million barrels.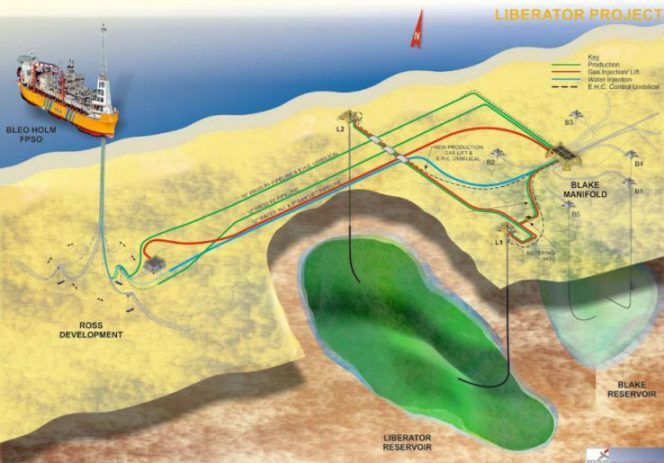 The company which is working on a development plan for its Liberator field in the North Sea on Wednesday said its assessment of the Serenity structure located in the northern part of its Licence P.2358 Block 13/23c in the North Sea, along with its other nearby assets could significantly boost its overall Stock Tank Oil Initially In Place or "STOIIP" – a method of estimating how much oil in a reservoir can be economically brought to the surface.
The company said:" i3 estimates Serenity to have a P50 STOIIP of 197 MMstb, bringing the total potential un-risked Mid case STOIIP within i3 Energy's licenced areas containing the Greater Liberator development and the Serenity prospect to greater than 500 MMstb.
"Serenity is an amplitude supported feature that has an areal extent of circa 10 km2 and is interpreted to be the westerly extension into Block 13/23c of the Tain discovery. The Tain discovery well, drilled in September 2005, encountered 32° API oil in Captain and Coracle sands and was subsequently appraised by three wells."
"Serenity provides i3 with exposure to low cost and potentially high return upside that could be tied into either its Liberator Phase I or incremental Phase II infrastructure," i3 said.
Majid Shafiq, i3's CEO commented: "The Serenity prospect provides significant organic growth potential to i3 beyond our plans for the Liberator development and demonstrates the quality of the license we acquired in the 30th Round."
As previously reported, i3 Energy in late October said it was working a revised field development plan (FDP) for the Liberator field offshore UK before the end of the year, to reflect an increase in estimated oil reserves.
In November 2017, an independent competent person's report by AGR attributed a mid-case stock-tank oil initially in place (STOIIP) of 237 mmbbls to i3's 100% operated interest in UK North Sea Blocks 13/23d and 13/23c.
Based on the company's subsequent mapping and analysis, i3 believed that the mid-case STOIIP on the blocks was 314 mmbbls. Serenity was at the time not included in this estimate.
i3 in said in October it would be submitting a revised and enlarged field development plan (FDP) to UK's regulator Oil and Gas Authority (OGA) before the end of 2018.
The previously submitted FDP envisaged a staged two-well development which focused solely on the development of Liberator field area reserves located within Block 13/23d.
With the May 2018 award of Block 13/23c to i3 Energy in the UK's 30th Offshore Licensing Round, the Liberator development grew to include the material western extension of the field into Block 13/23c.