Panama's first LNG terminal inaugurated
The AES Corporation said it has inaugurated AES Colón, a 381 MW combined cycle power plant and the Costa Norte LNG facility, the first liquified natural gas terminal in Central America.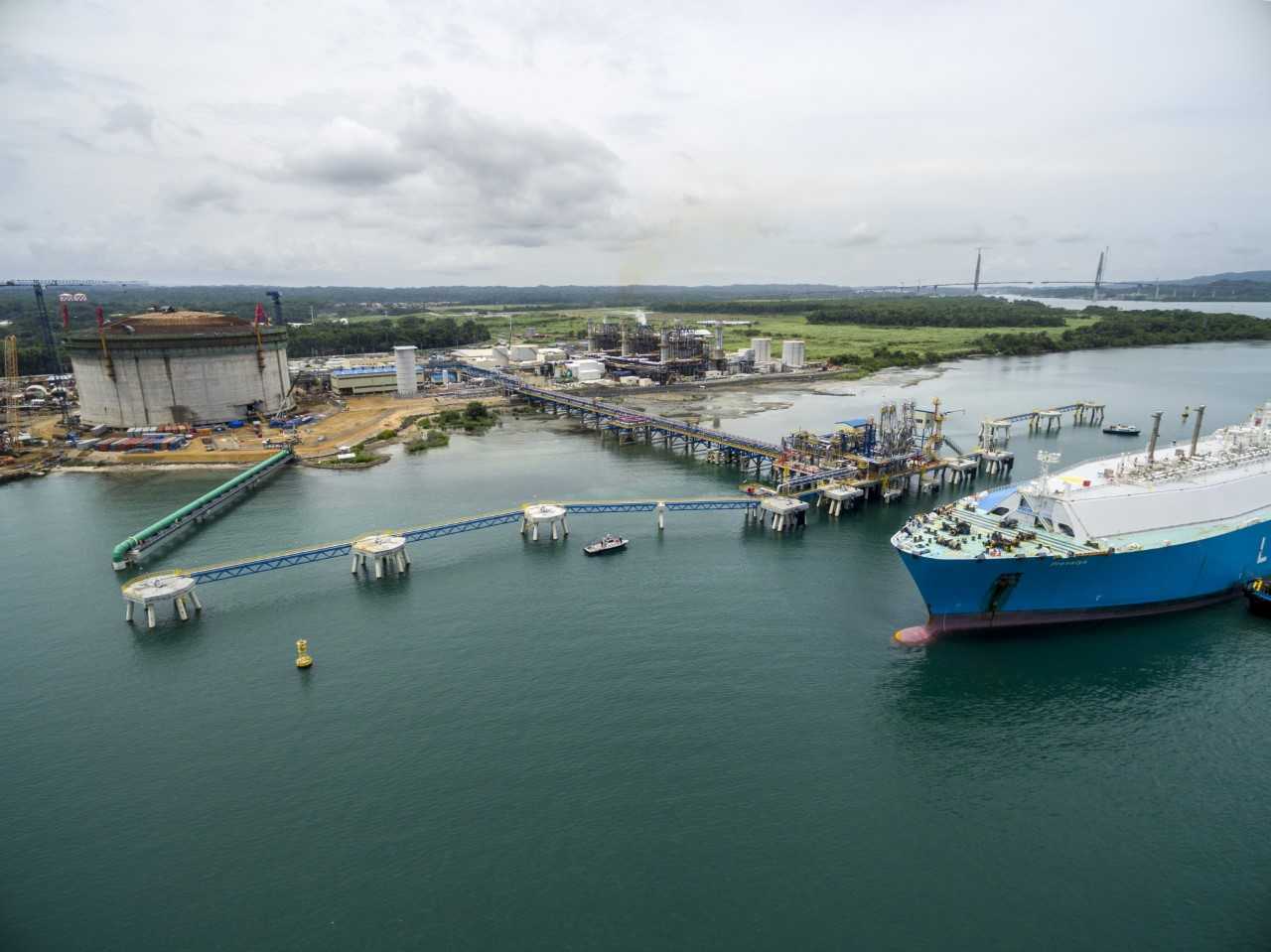 The plant and regasification terminal are expected to begin commercial operations on September 1, and the LNG tank, which will be the largest in the Caribbean, is expected to begin operations on schedule in the second half of 2019, the company said in a statement on Monday.
The combined facility, which represents a $1.15 billion investment, will cater to the growing need for natural gas in Central America and the Caribbean and will provide an alternative to oil-fired power generation.
The US energy company AES Corporation, through AES Colon, has a 50.1 percent stake in the LNG-to-power project while the other 49.9 percent share belongs to Inversiones Bahia.
Initially, AES Colón will use 20 trillion British thermal units (TBtu) annually, with U.S. gas exports totaling roughly $140 million. The LNG terminal has a capacity of 80 TBtus, creating the total potential for more than half a billion dollars per year in U.S. gas exports, the statement reads.
The 60 TBtus of excess capacity available through AES Colón will allow for distribution across Central American countries for electricity generation, commercial and industrial customers, transportation and bunkering.
Earlier in June, Engie delivered the commissioning cargo onboard the 154,000-cbm LNG carrier Provalys, that is now part of Total's fleet following its acquisition of Engie's portfolio of upstream liquefied natural gas (LNG) assets in July.
The vessel is set to be replaced with Gaselys, that has the same characteristics, AES Panama said in an earlier statement.