Petronas inks deals for five offshore blocks to ramp up exploration in Malaysia
Malaysia's state-owned giant Petronas has signed four new Production Sharing Contracts (PSCs) for five offshore blocks – located off the coast of Sabah and Sarawak – in a bid to bolster hydrocarbon exploration activities in Malaysia while strengthening partnership with existing players in this region.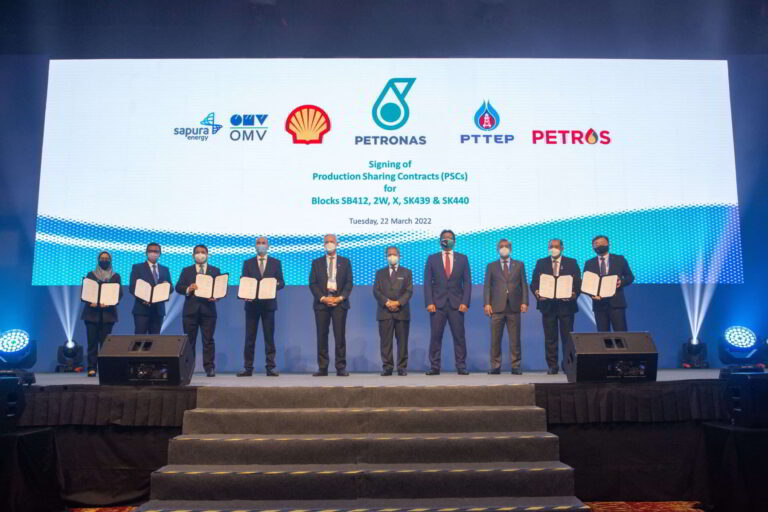 Petronas revealed on Wednesday that it had signed PSCs for five offshore exploration blocks – SB412, 2W and X, located off the coast of Sabah, and SK439/SK440 located off the coast of Sarawak – which were awarded in the Malaysia Bid Round (MBR) 2021, virtually launched on 26 February 2021.
Petronas explains that MBR is an annual Malaysia licensing round hosted by MPM which offers investors diverse upstream opportunities, including exploration acreages, discovered resource opportunities and late-life producing assets. Through MPM, the Malaysian state-owned player manages petroleum arrangements in Malaysia and provides stewardship on upstream petroleum activities.
Mohamed Firouz Asnan, Senior Vice President of Malaysia Petroleum Management (MPM), commented: "Petronas is pleased that the newly signed PSCs would attract a capital commitment of about RM600 million in exploration activities in Malaysia, reflecting the attractiveness of Malaysia's hydrocarbon resources potential."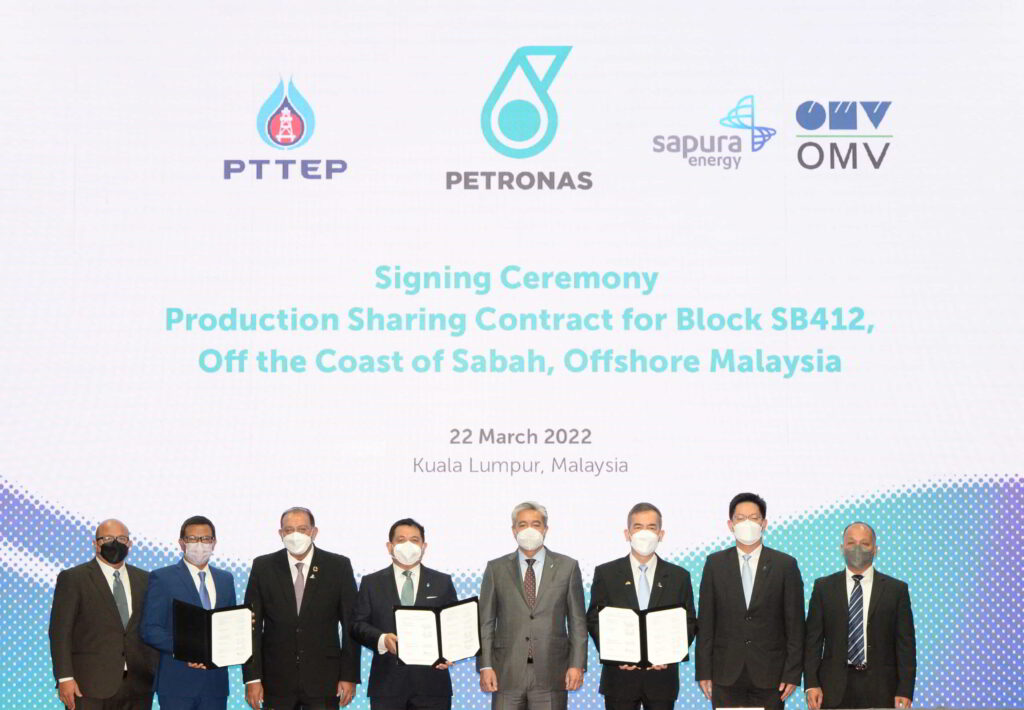 The Malaysian player disclosed that Mohamed Firouz Asnan was the one who signed the PSCs on behalf of the company. According to the company, the PSC signing ceremony took place on Tuesday at the Kuala Lumpur Convention Centre.
"The reduction in global exploration drilling over the past two years has pressured the industry to resolve current supply shortages. As global economies have started to recover post-pandemic, the industry needs to ensure exploration activities continue to sustain production," explained Firouz Asnan.
The PSC for Sarawak's Block SK439/SK440 was signed between Petronas, Sarawak Shell and Petroleum Sarawak Exploration & Production while the PSCs for ultra-deepwater blocks 2W and X were signed between Petronas, Sabah Shell Petroleum, Shell Sabah Selatan, and Petronas Carigali.
Furthermore, the PSC for Block SB412 in Sabah was signed between Petronas, PTTEP HK Offshore and SapuraOMV Upstream. In a separate statement, PTTEP confirmed that its subsidiary, PTTEP HKO, and its partner, SapuraOMV, were awarded the exploration Block SB412, off the northwest coast of Sabah, bringing in the number of PSCs it operates to 12 with this latest award.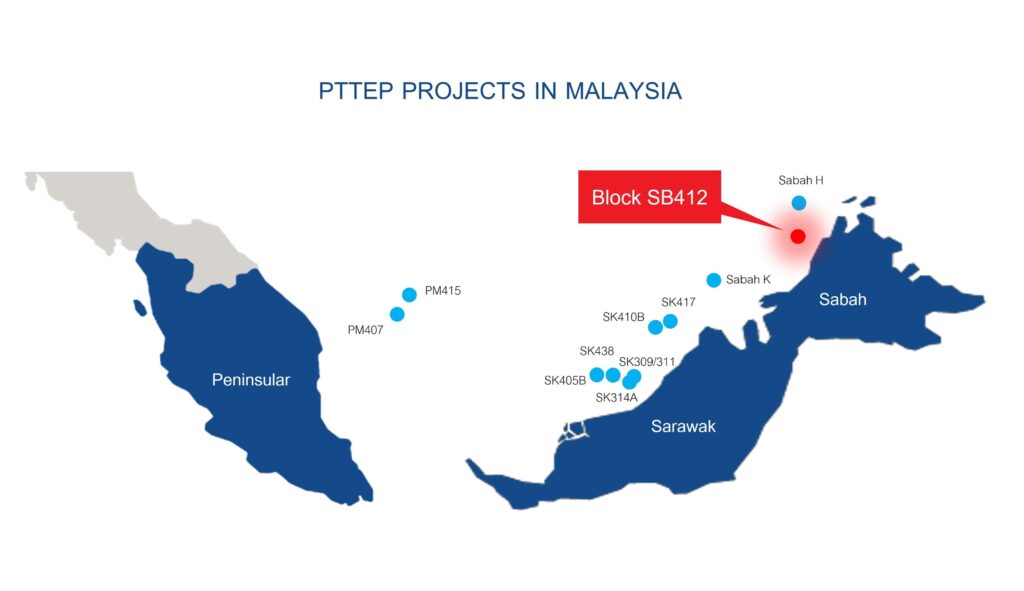 Montri Rawanchaikul, PTTEP Chief Executive Officer, remarked: "The investment follows through our Coming Home Strategy which earmarks investment for Southeast Asia, our primary operational base, while further strengthening PTTEP's portfolio in Malaysia to foster continuous growth well into the future."
Furthermore, the company elaborates that Block SB412 – which will be operated by PTTEP HKO with 60 per cent interest – covers a large area of approximately 15,914 square kilometres while the studies of subsurface data indicate petroleum potential with surrounding blocks having reported discoveries.
"We are confident that the collaboration with an experienced partner, SapuraOMV, would successfully unlock full potential of Block SB412," stated Montri.
Based on the exploration plan, PTTEP HKO and SapuraOMV will initially carry out a 3D seismic survey and other technical studies during 2022 – 2023 to assess petroleum potential.
Meanwhile, the MBR 2022 – themed "Your Advantaged Energy is Here"- was launched on 27 January, offering 14 exploration blocks, six clusters of discovered resource opportunities and one late-life asset cluster. A virtual data room will be accessible until 30 June 2022, allowing potential investors to conduct data reviews anywhere and anytime during the bid round period.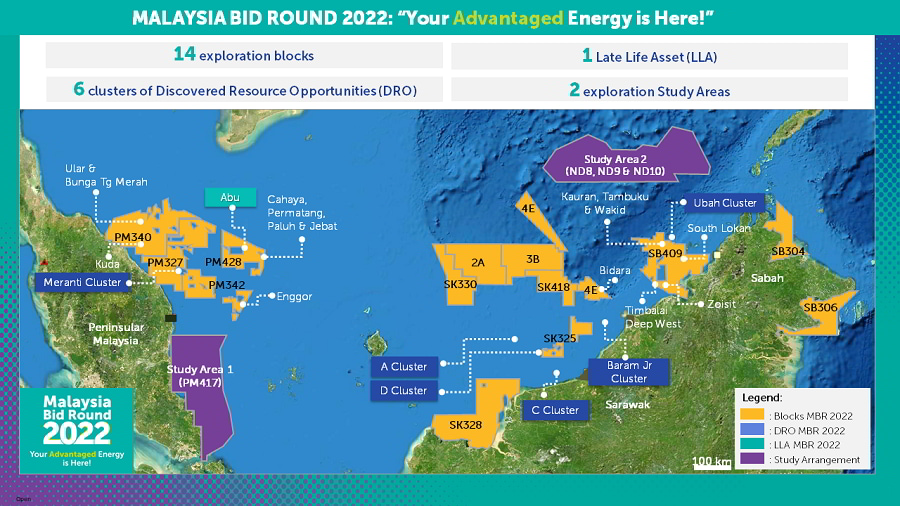 "Petronas is committed to reducing carbon emissions from our operations with technologies such as carbon capture and storage," added Firouz Asnan.
Petronas has a target to achieve net-zero carbon emissions by 2050. In line with this, the company is taking deliberate steps to build a resilient and sustainable portfolio to support the transition towards lower-carbon energy sources and its efforts towards this goal include developing, testing, and piloting a suite of technologies at its first offshore CCS project set for CO2 injection in 2025.