PTTEP strikes another gas find in shallow waters off Malaysia
Thailand's PTT Exploration & Production (PTTEP) and its partner Malaysia's Petronas have made a second gas discovery in Block SK417 from the Nangka-1 exploration well, located in the shallow waters of Baram Province, about 180 kilometres off the coast of Sarawak, offshore Malaysia.

The two companies reported a successful gas discovery from their second exploration well in the block on Tuesday. PTTEP, through a wholly-owned subsidiary PTTEP HK Offshore Limited (PTTEP HKO), started the drilling of the second exploration well, Nangka -1, in Block SK417 in June 2021, following the discovery from the first exploration well Dokong-1 earlier this year.
Montri Rawanchaikul, PTTEP Chief Executive Officer, commented on the discovery: "The discovery at Nangka-1 is another discovery that PTTEP has made in Malaysia this year following the success at Sarawak SK417's Dokong, SK410B's Lang Lebah, SK405B's Sirung, and SK438's Kulintang fields."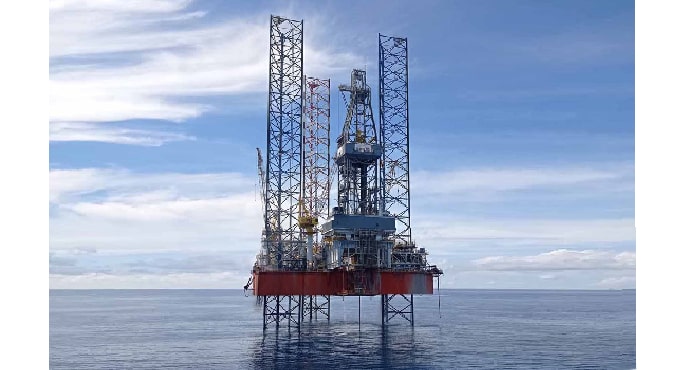 The Nangka-1 exploration well was drilled to a total depth of 3,758 meters and encountered gas pay in sandstone reservoir. According to Petronas, the sweet gas was discovered in the Middle to Late Miocene Cycle VI clastic reservoirs, further validating the hydrocarbon potential in the surrounding areas.
Mohamed Firouz Asnan, Petronas Senior Vice President of Malaysia Petroleum Management, explained: "The success of Nangka-1 well marks the second gas discovery within the Baram Province this year. The finding of contaminant-free gas in Nangka-1 reaffirms sweet gas opportunities within the area, and subsequently upgrades Baram clastics play."
PTTEP HK Offshore Limited is the operator for Block SK417 with 80 per cent participating interest, while Petronas Carigali, a subsidiary of Petronas, holds the remaining 20 per cent. The block was awarded in March 2018 following the Malaysia Bid Round (MBR) 2017.
"This second gas find further reinvigorates the Baram Province, which is part of the established Baram Delta region, signalling potential for more discoveries in the neighbouring acreages. The availability of existing facilities within the region will allow the Petroleum Arrangement Contractors (PACs) to monetise their discoveries quicker and cheaper through tie-back solutions," added Asnan.
Block SK417 is located in shallow waters, around 90 kilometres off the coast of Sarawak, covering an area of approximately 1,540 square kilometres. Aside from Block SK417, there are also Blocks SK405B, SK410B, SK438, SK314A, PM407 and PM415 in Malaysia, which are all still in the exploration stage.
PTTEP confirmed that its portfolio of major Malaysian projects entails the producing assets in Blocks K, SK309, SK311, the Rotan-Buluh field in Block H and the jointly operated gas fields with Petronas Carigali in Malaysia–Thailand Joint Development Area.
It is worth reminding that both Petronas Carigali and PTTEP awarded contracts with a combined worth of approximately $36 million to Tanjung Offshore, a subsidiary of T7 Global, earlier this month. The letters of award (LOA) were for integrated well services and maintenance work in Malaysia.