Reliance to shut down MA field. Fate of FPSO still unknown
Indian oil and gas company Reliance Industries is shutting down production from its MA field located off the East Coast of India, leaving the fate of the FPSO operating on the field unknown.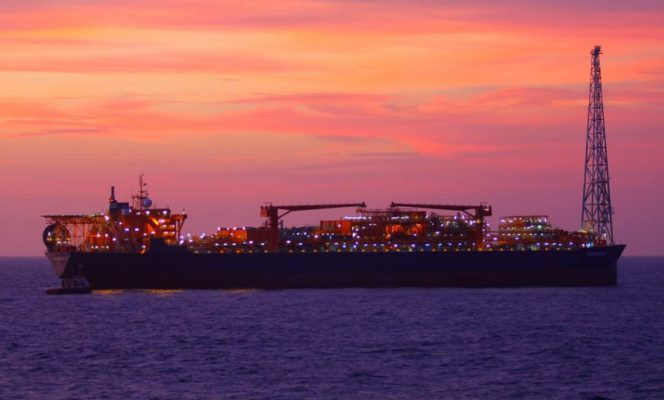 The contract for the FPSO Dhirubhai-1, which operates on a ten-year contract on the MA-field with Reliance Industries, expires on Wednesday, September 19, 2018 at 06:00 CEST, Ocean Yield, the owner of the FPSO, informed on Monday.
Ocean Yield's subsidiary, Aker Floating Production, has today received an instruction from Reliance Industries to shut down production on the MA field, Ocean Yield said.
India's Economic Times reported back in February 2018 that the MA field in the KGD6 block would stop producing this year, following continuous decline in output for years.
According to Ocean Yield, Reliance Industries has a purchase option for the FPSO at a fixed price of $255 million, which is valid until expiry of the contract.
It is still unclear if this purchase option will be exercised and, following contract expiry on Wednesday, Ocean Yield said it will revert with more information.
Earlier this year, Ocean Yield said in its financial report for 2Q 2018 that it was also evaluating an employment opportunity for the FPSO outside India.
It is also worth noting that, in its investor presentation for the first quarter FY 2018-19, Reliance Industries said in July that MA field cessation was expected by September 2018.
FPSO Dhirubhai-1 was converted from Suezmax tanker to FPSO in 2008. It is operating at 1200m water depth at the MA field. It has an oil production capacity of 60.000 barrels and is currently exporting close to 9 million standard cubic meters of gas to onshore consumers.
The MA oil was discovered in February 2006 with the drilling of MA1 exploratory well in the northwest corner of the block. The MA field started liquids production in September 2008 and gas sales in November 2009, with development wells tied into the FPSO, which stores the crude oil until it is sold on the spot market at a price based on the Bonny Light reference price and adjusted for quality.
Offshore Energy Today Staff