Sea Shepherd Says Endangered Blue Whale Killed in Iceland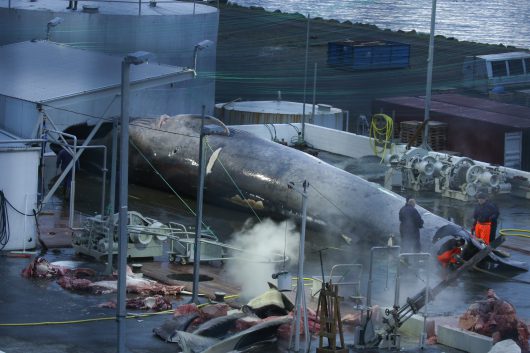 An endangered Blue whale has been killed by an Icelandic whaling company Hvalur hf to be sold for export to Japan, a conservationist organization Sea Shepherd said.
As informed, the whale was slaughtered on July 7 making it the 22nd endangered whale killed for export to Japan by Kristján Loftsson's commercial whaling company since June 20, 2018. It is also the first Blue whale to be harpooned in the past 50 years.
Video and photo evidence collected by the conservationist organization have been examined by experts from NOAA, who confirmed that the whale in question was in fact a Blue whale.
The Icelandic company, which is said to have obtained a permit to hunt whales from the Icelandic government, has so far targeted and killed 21 fin whales, which are also endangered. This is in spite of a moratorium on commercial whaling passed by the International Whaling Commission (IWC).
"This man ( Kristján Loftsson) must be stopped from ruthlessly violating international conservation law and bringing such disrepute to the nation of Iceland. There can be no legal justification for this crime," Sea Shepherd Founder Captain Paul Watson said.
Sea Shepherd UK's Chief Operating officer Robert Read called for an investigation by independent inspectors, asking for collection of DNA samples from the whale meat and parts in storage at Loftsson's whaling station and warehouses.