Swissco selling 25 OSVs to Allianz Middle East
Singapore-based offshore vessel operator Swissco has agreed to sell 25 offshore vessels to Allianz Middle East.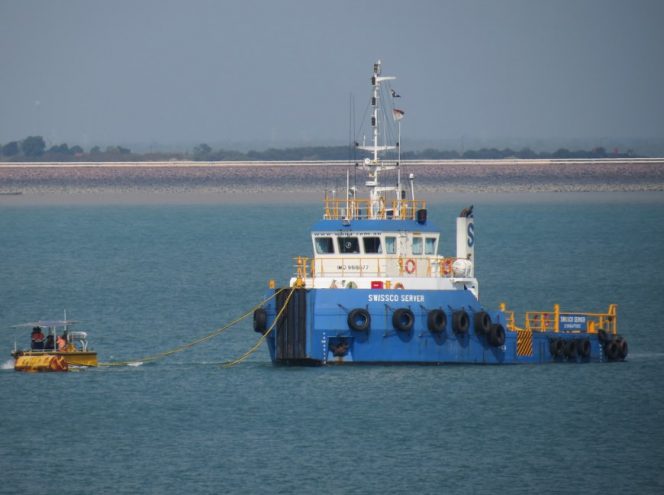 The piece of news was shared on Friday by the judicial managers that have been appointed by the court since 2016 to manage the struggling OSV owner.
The vessels are being sold on an "as-is-where-is" basis, and have historically been used for a range of offshore chartering services to the marine, offshore oil and gas and civil construction industries.
Of the 25 vessels proposed to be disposed of only three have a contract. The vessels proposed for sale include crew boats, anchor handlers, workboats, utility tugs multi-purpose vessels, AHTS, barges, and a shallow water multicat.
Worth noting, 15 of the 25 vessels are currently mortgaged in favor of financial institutions to secure the obligations of certain vendors under various loan and/or credit facilities.
The proceeds from the proposed disposals will be used in part to reduce Swissco's liabilities to the creditors.
The buyer, Allianz Middle East Ship Management L.L.C., is a marine contractor in the business of providing marine vessels, offshore logistics, and other petroleum services to the Oil & Gas industry and offshore construction industry.
Allianz Middle East Ship Management has agreed to pay a total of US$20,5 million for the vessels. The amount will be paid in monthly installments agreed between the parties, with a certain penalty to be paid for delays.
According to the judicial managers, the amount to be paid was agreed by taking into account the financial circumstances of Swissco, and the overall downturn in the offshore support vessel market as a result of weak oil prices, decreasing charter rates, delayed or canceled projects, global market developments ,as well as the reduced demand for offshore support vessels following the oversupply of such vessels in the market; and the third party liabilities of the Group's OSV Division.
The sale is subject to the approval of the creditors and sanction by the High Court of Singapore.
"The Judicial Managers are of the view that the Proposed Disposals will help to reduce the Group's liabilities in view of the net cash inflow therefrom," the judicial managers said.
The net proceeds from the sale will be used to repay the agreed amounts outstanding under the bank facilities.
Offshore Energy Today Staff
Related news
List of related news articles