Tongfang Jiangxin wins batch tugboat construction project contract
In the bidding for the batch tugboat construction project of Sinopec Shengli Oilfield Branch, Tongfang Jiangxin Shipbuilding won the 2023 Shengli Oilfield Offshore Oil Ship Center 4 A 5000 HP full-turn tugboat construction project contract.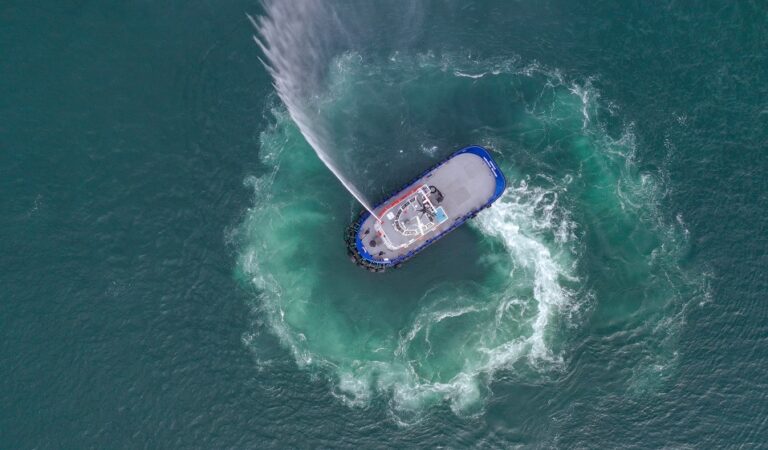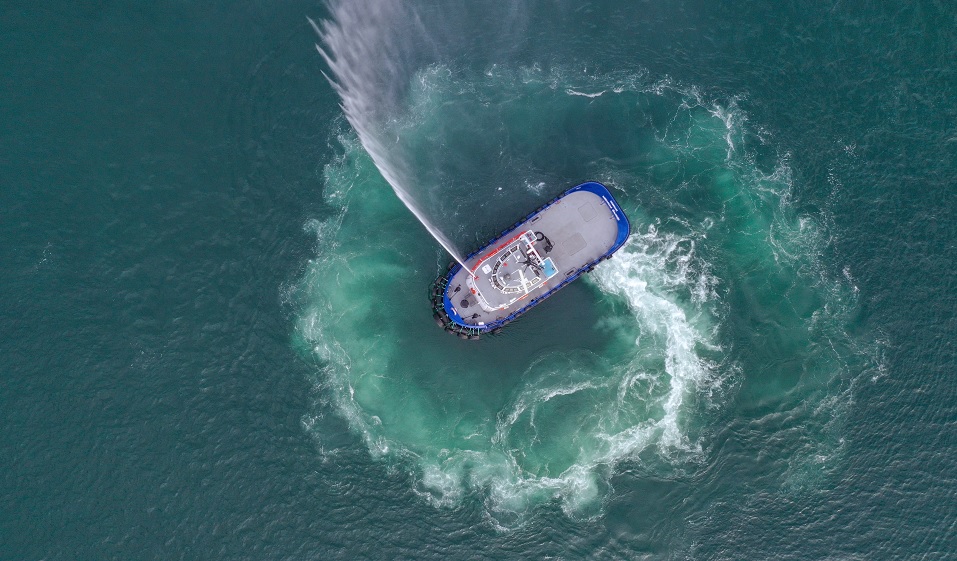 According to the China Association of the National Shipbuilding Industry, this is one of the large ship operation orders of more than 100 million yuan that the company has undertaken in recent years.
The association noted that this type of tugboat has a single deck, a forward-leaning bow and a rounded square stern, adding that it is a fully welded steel ship with a total length of 39 meters, a molded width of 10.6 meters, a molded depth of 4.9 meters and a design draft of 4 meters.
Its other characteristics are: propel full-rotation propulsion system, double-handle Z-type control, with good stability, seaworthiness and operability, forward towing force of not less than 62 tons, reverse towing force of 55 tons, speed greater than 13 knots, endurance not less than 1100 nautical miles, the hull is B3 grade ice-strengthened, sailing in offshore navigation areas.
This type of full-turn tugboat can perform tasks of towing, pushing, reverse towing and external fire fighting, the association said, noting it is mainly used for liquefied petroleum natural gas carrier ships entering and leaving the port, including ship berthing and departure, berthing assistance, pilot pick-up, emergency on-duty and fire monitoring, as well as shifting, positioning and towing operations of mobile platforms and facilities for offshore exploration and development. It is equipped with a fire pumping system with a lift of no less than 130 meters, meeting FIFI-1 fire protection requirements.
Follow Offshore Energy's Clean Fuel: