voestalpine Grobblech's next generation Carbon Manganese steel "F 550 TMCP toughcore®" to replace expensive Ni steel for LCO2 cargo
Safe and efficient LCO2 shipping – voestalpine Grobblech and HB Hunte Engineering offer the solution.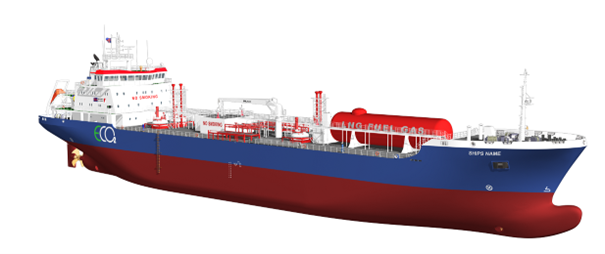 voestalpine Grobblech's next generation Carbon Manganese steel "F 550 TMCP toughcore®" is replacing conventional Ni steel for LCO2 cargo tanks with considerable project savings. HB Hunte Engineering partnered with the Austrian heavy plates manufacturer voestalpine Grobblech in Linz, to utilize their newly developed VLF 550 toughcore® material with very high strength and outstanding material properties even at very low temperatures for upcoming LCO2 carrier projects.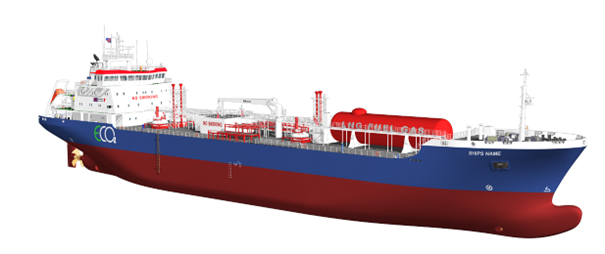 The material indication is F 500 or F 550 TMCP toughcore® and fulfils all relevant requirements of the IGC-code and classification rules. The Austrian heavy plates manufacturer improved the material for the transport of LCO2 and is in final type approval process with two IACS classification societies for the certification as pressure vessel steel. voestalpine Grobblech has already finished all tests with outstanding results including the demanding requirements for CTOD testing, also in the heat-affected Zone (HAZ) which other high-strength carbon steels cannot achieve.
At the same time HB Hunte Engineering has already received three AIP (Approval In Principle) for different tank sizes and geometries using marine grade F 500 and F 550 TMCP toughcore® by voestalpine and is actually developing several ship designs and cargo containment systems for the transports of large amounts of LCO2 for several clients worldwide.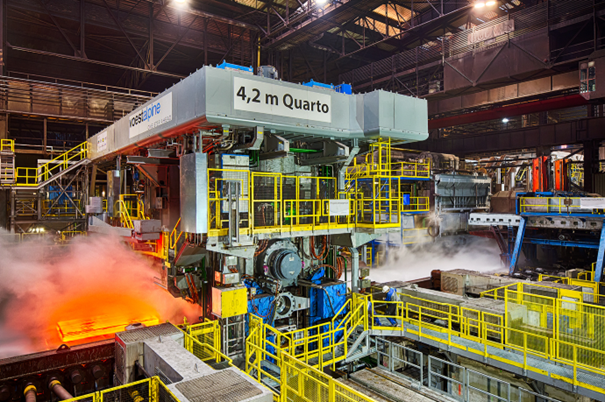 The ship designs have an outstanding efficiency combined with the lowest possible greenhouse gas emissions and this could finally be further improved by adding and combining dedicated Energy Saving Devices (ESD) depending on the operational profile of the vessel. The designs also consider the individual clients high quality and safety standards.
voestalpine also focuses on the reduction of greenhouse gas emissions during their entire steel production process and offers additional CO2 savings with their Greentec Steel products.
"The Linz-based Steel Division is now one of the first steel companies worldwide to have been officially certified as a sustainable production site by the non-profit organization ResponsibleSteel" says Regina Leidinger, Head of Sales Downstream.

"The precondition for certification was to fulfill 200 criteria which included the responsible procurement of raw materials, reducing CO2 emissions, and the management of labor and human rights. "

"CCS is a core technology area in realizing the important goal of a net-zero economy. With new lines of finance emerging that support decarbonization, we must develop the technology to achieve it at pace and scale," Wolfgang Franzelius, Director Sales & Business Development at HB Hunte, commented.

"We are happy to team up with voestalpine to support the development of safe and economical sea transport of captured carbon to a point where it cannot harm our planet.

We are looking forward to the next steps and are even going to scale up the technology for further applications."
Note: The opinions, beliefs, and viewpoints expressed in this article do not necessarily reflect the opinions of Offshore-Energy.biz