Woodside's Q2 revenue boosted by Wheatstone LNG
Australian LNG operator Woodside on Thursday reported a 20 percent rise in its second-quarter revenue, boosted by the ramp-up of production at the Wheatstone LNG project and higher oil prices.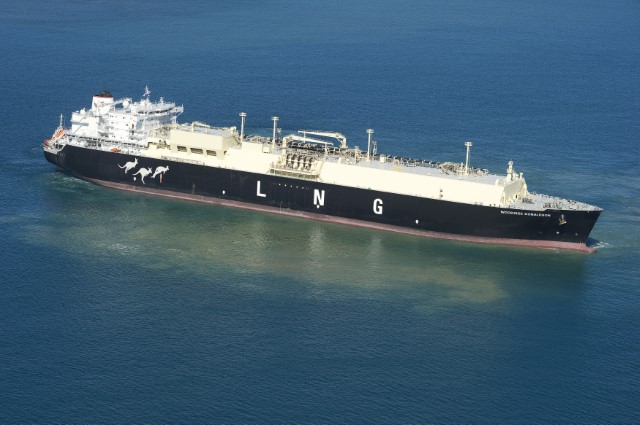 Woodside's sales revenue for the second quarter stood at $1.08 billion, compared with $867 million a year ago.
Production rose to 22.1 million barrels of oil equivalent (mmboe), as compared to 20.7 mmboe a year ago.
Woodside CEO Peter Coleman said the start-up of LNG production from Wheatstone Train 2 was the highlight of the period, which also saw another strong quarter of performance at the Pluto LNG plant.
"Since starting up in June, Wheatstone Train 2 has achieved high production rates, building on the continuing operational success at Train 1. Output from Wheatstone, along with oil and gas from the Greater Enfield and Greater Western Flank Phase 2 developments, will contribute to targeted production of approximately 100 MMboe in 2020,"  Coleman said.
He added that Pluto LNG again turned in "an outstanding result for the quarter, achieving 100% reliability and an annualised production rate of 5.2 million tonnes per annum."
Discusing the proposed Scarborough development, the CEO said that Woodside has accelerated target ready for start-up to 2023 for the upstream component and 2024 for the downstream to maximise the market opportunity.
"We have also increased the design capacity of the proposed Pluto Train 2, to four to five million tonnes per annum," he said.
"Subsequent to the quarter alignment has been reached between the North West Shelf participants on nonbinding key commercial terms and pricing for processing third-party gas through NWS infrastructure. A preliminary tolling agreement is expected between the NWS Project participants and Browse Joint Venture in Q3 2018," he said.