ZIM Returns to NWSA's North Harbor in Seattle
Israeli shipping company ZIM is returning to The Northwest Seaport Alliance's North Harbor in Seattle with the inaugural arrival of boxship ZIM Ningbo on April 5.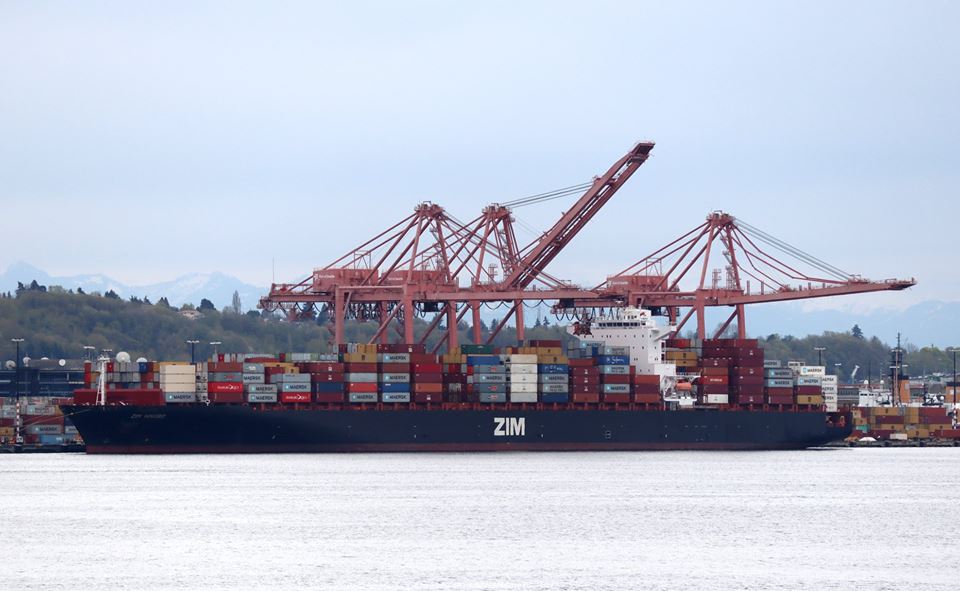 ZIM is expanding its presence at the NWSA by joining the 2M Transpacific service calling at Terminal 46 in Seattle.
The company had previously been an independent carrier on the Transpacific route.
ZIM will have four of its own vessels in the weekly Pacific Pollux (ZP9) service with increased capacity to serve the NWSA gateway. This will be the first regular call of ZIM vessels at the NWSA since the spring of 2017.
"ZIM is looking forward to bringing our vessels back to The Northwest Seaport Alliance's North Harbor, enabling us to expand our service capability in this important market," said Elise Ha, vice president of West Coast Branch, ZIM USA.
As outlined by the NWSA, this new weekly rotation will consist of the following ports: Kaohsiung—Xiamen—Yantian—Ningbo—Shanghai—Pusan—Vancouver, B.C.—Seattle—Yokohama—Pusan—Kaohsiung.
ZIM, the world's 11th largest container shipping company, operates a fleet of 70 ships with a total capacity of 347,517 TEU.