Ireland says no to offshore exploration ban
Ireland's offshore oil and gas association has welcomed the government decision this week to block a bill that would ban the issuing of further licenses for oil and gas exploration and production.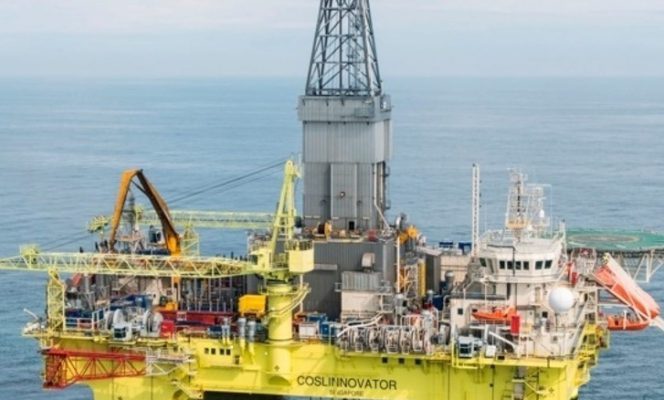 Had it been passed into law, the Climate Emergency Bill proposed by People Before Profit TD Bríd Smith would've banned future offshore exploration block awards, putting Ireland shoulder to shoulder with Costa Rica, Belize, France, and New Zealand as nations who've banned future oil and gas exploration.
The move has been welcomed by the Irish Offshore Operators' Association (IOOA) who said that "the Government of Ireland has taken an important step to ensure energy security, protect the environment, and create jobs, by allowing gas and oil exploration to continue."
The representative organization for the Irish offshore oil and gas industry says the decision not to proceed with the Climate Emergency Bill "has paved the way for finds similar to the Kinsale and Corrib gas fields which currently supply 60% of gas to Irish homes and businesses."
Mandy Johnston, CEO of the Irish Offshore Operators' Association said: "Government has recognized that using our own natural resources is not only good for energy security but also good for the environment and jobs. The facts speak for themselves: Russian Gas imported to Ireland creates 34-38% more greenhouse gas emissions than using Irish gas, while Liquified Natural Gas (LNG) imported from Qatar creates 22-30% more."
She said there was no realistic scenario under which gas and oil will not be required to contribute a major part of Ireland's energy supply in the short to medium term.
Johnston said: "Brexit, and political instability in the Middle East and Russia, together with the lack of established gas interconnection with mainland Europe, leave us extremely vulnerable to massive major gas and energy disruptions.
"Other countries have recognized this challenge. Only a handful have banned offshore exploration. The only European country that has done so is France, and it has a stable nuclear infrastructure powering over 50% of its needs"
"Other countries have recognized this challenge. Only a handful have banned offshore exploration. The only European country that has done so is France, and it has a stable nuclear infrastructure powering over 50% of its needs. Conversely, Norway is generally cited as one of the more progressive low carbon economies in the world and is today the largest producer of oil and gas in North West Europe.
The Irish Offshore Operators' Association is fully committed to continuing to work with communities, policymakers and others to identify and implement policies which are based on science, evidence, and facts. We must work together to create progressive policies which can make a meaningful and positive impact, without undermining the prosperity of Ireland for our future generations."
In a recent debate, Fine Gael politician Jom Daly argued the bill would not lead to a reduction Ireland's emissions and would force the country to import fossil fuels it already uses and would continue to use "at a time when the Kinsale gas fields are due to cease production in the very near future and Corrib production is already in decline." He also said the measure would reduce the country's energy security.
Bríd Smith, who authored the Climate Emergency Bill, said the latest government action showed "the utter hypocrisy of the Government on climate and renders null and void any other measure in the Climate Action Plan."
"If we can't stop new exploration for fossil fuels while knowing that 80% of existing reserves need to stay in the ground then we will never limit climate change to 1.5 degrees. Nothing else this government announces on climate can be taking seriously if they continue to support looking for more reserves of fossil fuels," Bríd Smith said.
She said that Solidarity/ People Before Profit would continue to fight the decision. She urged climate activists to attend a protest outside the Dáil next Tuesday at 5.30pm called by the group 'Not Here Not Anywhere' on the issue of the Climate Bill and the governments blocking of 53 other bills from the opposition.
Offshore Energy Today Staff
---
Spotted a typo? Have something more to add to the story? Maybe a nice photo? Contact our editorial team via email.
Also, if you're interested in showcasing your company, product or technology on Offshore Energy Today please contact us via our advertising form where you can also see our media kit.