ACWA Power to work on first green hydrogen and ammonia projects in Uzbekistan
ACWA Power, a Saudi developer, investor, and operator of power generation, water desalination, and green hydrogen plants worldwide, Uzbekistan's Ministry of Energy, and Uzkimyosanoat, an Uzbekistan-owned chemical company, have signed extensive heads of terms agreements to develop a green hydrogen facility and a green ammonia pilot project in the Central Asian country.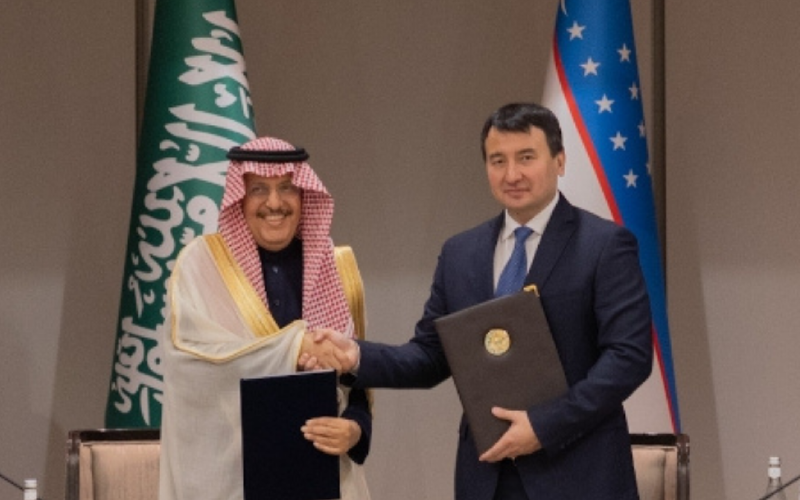 The projects are the first of their kind in Uzbekistan.
The first green hydrogen project will be an integrated facility, set to be connected to an existing ammonia plant in Chirchiq, 45 km from Tashkent, the country's capital.
ACWA Power will oversee the full value chain of integration to this existing infrastructure project to green hydrogen, which is expected to improve the service factor of the facility and reduce its dependence on natural gas.
The company said it has plans for an accelerated development timeline for the facility and is targeting a commissioning date of December 2024.
The project is expected to generate 3,000 tonnes of green hydrogen a year.
The second project involves the development of a 500,000-tonne green ammonia feasibility study, expected to conclude by the end of next year.
The project is estimated to cut carbon dioxide emissions by 1.5 million tonnes annually.
Jurabek Mirzamahmudov, Minister of Energy of Uzbekistan, stated: "We value our collaboration with our long-standing partners, ACWA Power and Uzkimyonosat, and fully support the integration of green hydrogen and its derivatives, which will serve the energy vision of our country."
"While we take pride in getting this initiative off the ground on a fast-track basis, we aim to ensure our readiness and establish the right framework and policies that will serve as the foundation for accelerating the development of green hydrogen projects in the future."
Korzhikov Evgeniy, Uzkimyosanoat, said: "We are delighted to be working alongside the Ministry of Energy and ACWA Power on this important project, which will assist in reducing carbon emissions in the chemical industry in Uzbekistan and contribute to the global effort to decarbonise. Uzkimyosanoat is fully committed to this initiative and is eager to progress swiftly."
Mohammad Abunayyan, ACWA Power Chairman, said: "Uzbekistan has emerged as one of the most exciting growth countries for ACWA Power in recent years and is our biggest investment outside of KSA."
"Green hydrogen is considered to be the fuel of the future and we are confident in applying our global expertise in accelerating the development of this vital source of clean energy for Uzbekistan. We are honoured to have committed, like-minded and collaborative partners in the Republic and we will be diligent in our role in providing the best counsel, talent, financing, and integrated technological solutions to ensure a greener future for all."
Follow Offshore Energy's Clean Fuel on social media: