After wrapping up work for Equinor, Valaris rig goes for periodic survey
Offshore drilling contractor Valaris has revealed that one of its jack-up rigs, which recently completed a three-year assignment with Equinor, will be undergoing a ten-year special periodic survey to ensure it is ready for new jobs in the future.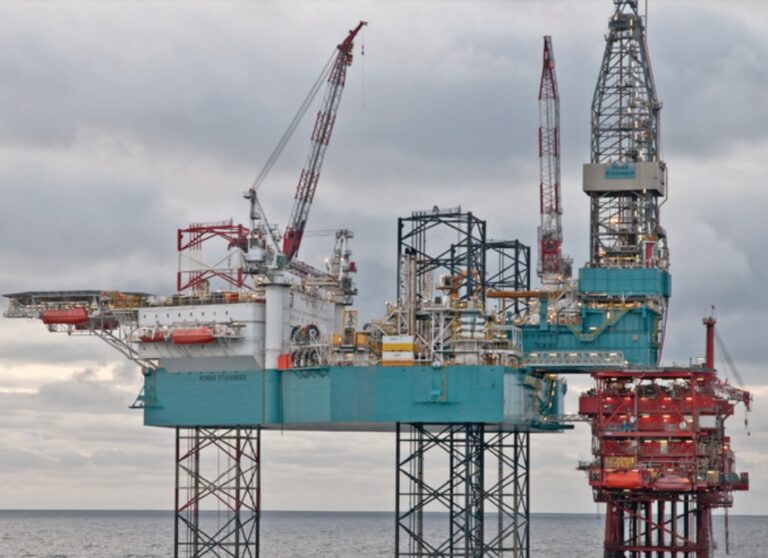 Valaris confirmed last week that the Valaris JU-291 (Stavanger) jack-up rig arrived at the Port of Dundee on 12 November 2022, after completing its campaign for Equinor at Gudrun. The rig, which had been working for Equinor in Norway since October 2019, was due to finish this assignment in November 2022, based on the rig owner's fleet status report from October 2022.
Tord Vintervold, Valaris Rig Manager, remarked: "The rig move from Gudrun to Dundee was safely completed thanks to all parties contributing to this operation. In the Dundee yard, we will perform the ten-year special periodic survey to be ready for action again."
The 2011-built JU-291 jack-up rig is of Keppel FELS N-Class design. It can accommodate 140 people. The rig's maximum drilling depth is 35,000 ft.
When it comes to Valaris' recent activities, it is worth noting that one of its rigs recently completed its task in the U.S. Gulf of Mexico (GOM) with Murphy Oil and moved to Mexico to embark on new drilling assignments, which were secured earlier this year.
In addition, the firm secured a new assignment for one of its drillships with the UK-headquartered BP earlier this month. This will enable the drillship to carry out operations offshore Egypt.