Alfa Laval to deliver heat exchangers for world's largest hydrogen plant
Swedish sustainable solutions provider Alfa Laval has signed an agreement to deliver compact heat exchangers to what is said to be the world's largest hydrogen plant, which will be constructed in the Middle East.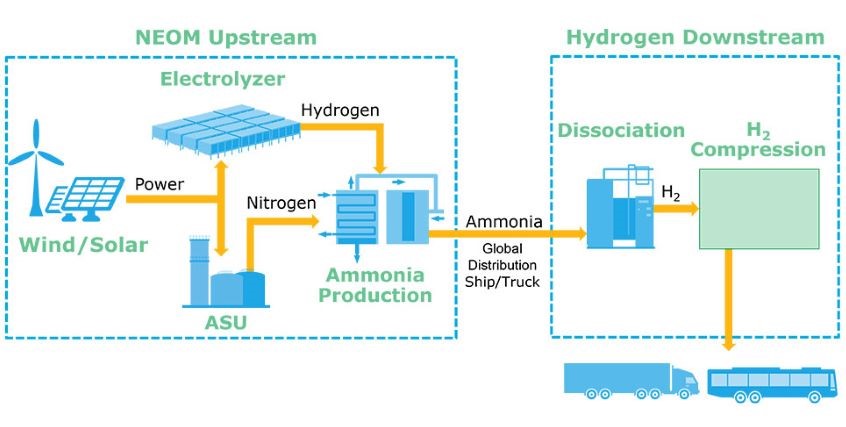 The facility, powered by renewable energy, will be part of the city of Neom, built from scratch in the northwestern desert, with the ambition of establishing a new model for sustainable living.
Under the agreement, Alfa Laval will supply plate heat exchangers that will help cool off excess heat generated by splitting water into hydrogen and oxygen.
As explained, Neom's location and infrastructure will allow the generation of 4 GW of renewable power from solar and wind where the green hydrogen production facility will use about half of it.
It will be the largest green hydrogen plant and the first installation of a gigawatt size, producing 650 tons of hydrogen per day. This in turn will be used to produce 1.2 million tons of green ammonia annually.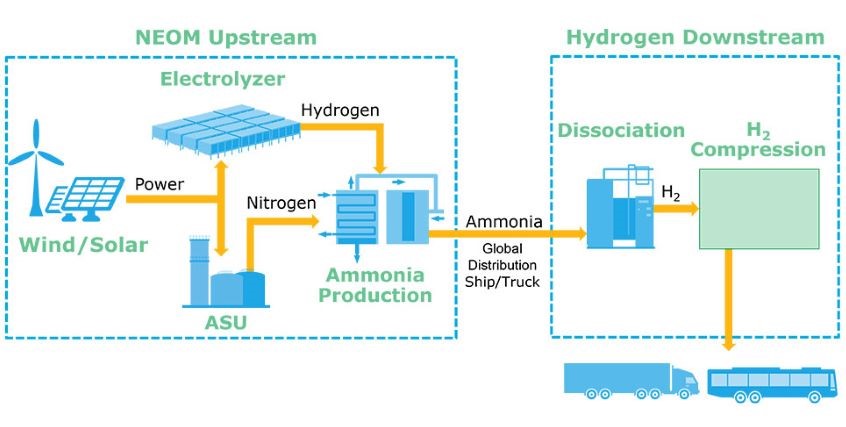 "Our business within hydrogen has developed well over the past years and we are today supplying efficient heat exchangers to the various steps of the process; for production, distribution and use", said Thomas Møller, President of the Energy Division at Alfa Laval.
"With our products and expertise, we will continue to be part of accelerating and scaling this area, which is so important in the race to net zero emission."
International Energy Agency (IEA) expects the total hydrogen demand from industry to expand 44% by 2030, with clean hydrogen becoming increasingly important – and rapid actions are needed in the next ten years to meet this demand.
Read more about latest hydrogen-related developments