Australia: Cliff Head field could produce beyond 2030s
Australian oil company Triangle Energy has identified exploration prospects near its Cliff Head field off Australia that could hold a prospective volume of 29 million barrels.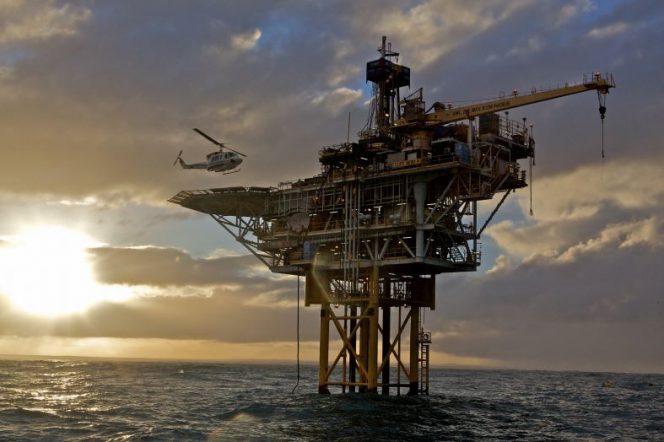 This is, according to Triangle, over 80 percent increase compared to a previous estimate of 15.7 million barrels. The Cliff Head Oil Field (Cliff Head) is located ten kilometers off the coast of Western Australia, at a water depth of 15-20 meters.
It was the first commercial oil discovery developed in the offshore Perth Basin.
Triangle Energy on Tuesday said that its recently completed Static Model reveals up to 29 million barrels (unrisked, best estimate, evaluation date 2 July 2018) of prospective oil initially-in-place (OIIP), representing 10.2 million barrels of prospective resource in near-field exploration targets within the Cliff Head oil field license area, located in the Perth Basin.
These "near field" prospects are located in close proximity to Cliff Head's discovered, producing reservoirs. The development of these volumes would therefore likely take advantage of existing pipelines and infrastructure as opposed to requiring a costly installation of new infrastructure, Triangle said.
Offshore exploration program in 2019
Prospective OIIP volumes are in addition to OIIP in the discovered, already producing Cliff Head reservoirs. It is intended that OIIP in these discovered reservoirs, along with associated reserve and contingent resource values, will be reported once dynamic modeling is complete later in Q3 2018, Triangle added.
According to Triangle's Managing Director, Rob Towner, In addition to the immediate production enhancement opportunities and a potential development project in the Main Cliff Head discovered field, this near-field exploration potential that could lead to a multi-phased field development program, potentially recovering a further 10.2 million barrels (unrisked, best estimate) and extending field life into the 2030's and beyond.
The near-field exploration program will be executed in conjunction with Cliff Head development activity, where an integrated Cliff Head development-exploration offshore program is expected to be put in place for 2019.
First oil production from the Cliff Head field started in May 2006. Oil production from the Cliff Head field is produced via an unmanned offshore platform connected to the Arrowsmith onshore processing plant by twin 14-kilometer production and injection pipelines. Crude oil is trucked to BP at their Kwinana refinery south of Perth.