Awilco Drilling posts loss on WilHunter rig impairment
UK offshore drilling company Awilco Drilling has posted a net loss for the fourth quarter of 2018 of $24.2 million.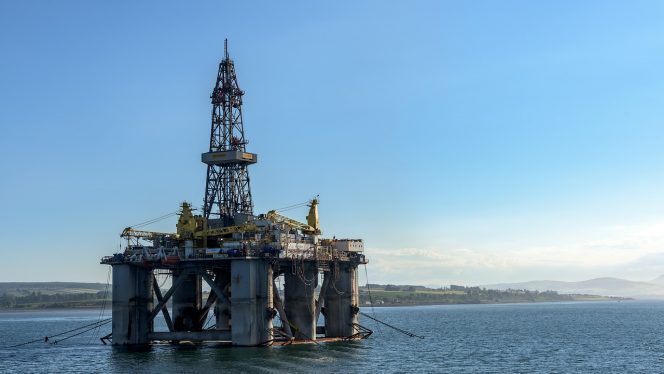 The company, which owns two 3rd generation semi-submersible drilling rigs, the WilHunter, and the WilPhoenix, said its quarterly result was dragged down by an impairment charge of $25 million.
This is related to the continued cold stack status and lack of visibility of contracting opportunities in the near term for the WilHunter semi-submersible drilling rig which has been sitting idle in Invergordon for a while now.
Awilco's other rig, the WilPhoenix, was in continued operations for Shell UK Ltd at the Kingfisher location in the UK North Sea in the fourth quarter of 2018.
Revenue efficiency for the quarter was 95.3%. Contract utilization was 100%. At the end of December, WilPhoenix had a total contract backlog of approximately $30.7 million. Revenue earned in the fourth quarter was USD 10.2 million.
Growth mode – New rig in 2021
Worth noting, Awilco Drilling last year entered what it said was "a growth mode." Namely, Awilco made news as being the first company since the oil downturn began in 2014 to order a newbuild offshore rig.
Awilco in March last year ordered one new-build high-end semi-submersible rig from Keppel, with options for three more rigs.
The company, which has for years operated in the UK North Sea, is targeting the Norwegian market with the newbuild rig.
In a statement on Wednesday, Awilco said the Norwegian market for modern high-end semi-submersibles now has little availability remaining in 2019 and only around 1/3 of rig days in 2020 remaining clearly available.
The most recent fixtures remain around USD 300,000 excluding potentially material bonus amounts.
In the UK, reduced supply coupled with increased demand is expected to see the current marketed fleet soon sold out for the summer of 2019. This is expected to result in day rate pressure and reduced seasonality in the region with higher utilization levels forecast in the winter of 2019 into 2020, Awilco said.
Awilco's newbuild rig is expected to be delivered in March 2021, when Awilco expects the market will move towards a more balanced supply as aging cold-stacked rigs will require contracts at a significant premium to current rig dayrate levels to justify the reactivation costs.
Offshore Energy Today Staff
Related news
List of related news articles