Azerbaijani vessels finish Vladimir Filanovsky mission
The vessels of Azerbaijan Caspian Shipping Company (ACSC) have completed work on Lukoil's Vladimir Filanovsky field in the Caspian Sea.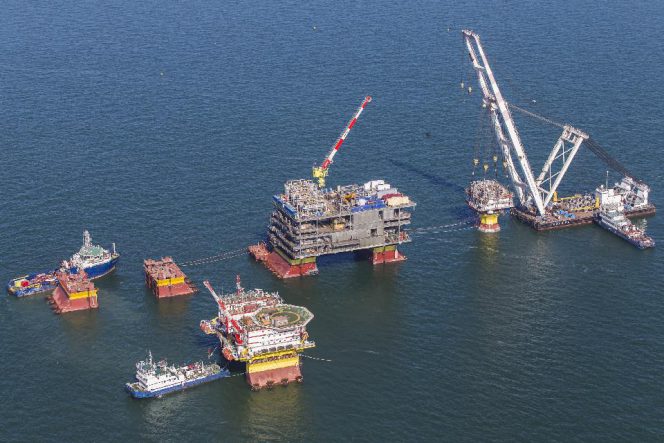 ---
ACSC said last week that the company's towing vessel Yarnega and lift vessel Gurban Abbasov completed their missions on the V. Filanovsky field in the Russian sector of the Caspian Sea.
The vessels were involved in work on the field under contract with the Voltar Marine company.
Within the project, Gurban Abbasov, which has a load capacity of 600 tons, was involved in the installation of a platform jacket in the field, while the Yarenga was used for anchoring operations.
It is worth noting that a total of 25,957 cubic meters of dredging works were carried out by ACSC vessels in a previous phase of the project.
The Balarza Mammadov dredging vessel, three soil transportation ships Bakinskaya 3, Bakinskaya 5, Bakinskaya 6, and the Yarenga were involved in the implementation of the dredging project.
Vladimir Filanovsky field
The field is considered the largest post-Soviet discovery in Russia. Commercial operation of the field, with C1+C2 reserves, equals 129 million tonnes of oil and 30 billion cubic meters of gas.
The field is located in the northern Caspian Sea, 220 km away from the city of Astrakhan. Water depth in the field's area ranges from seven to 11 meters.
The field is being developed in the three phases. Phase 1 facilities were commissioned in 2016 and included a fixed ice-resistant platform, an accommodation block platform, a riser block and a central processing platform. Eight wells were drilled at Phase 1, six of them are production and two injection wells.
In the second phase, the construction of eight wells is planned including six producing and two injection wells. The third stage of the field will develop the western part of the reservoir and maintaining a stable production plateau level of six million tonnes per year.
Related news
List of related news articles