Bassoe: Saudi Arabia goes full throttle in offshore drilling spree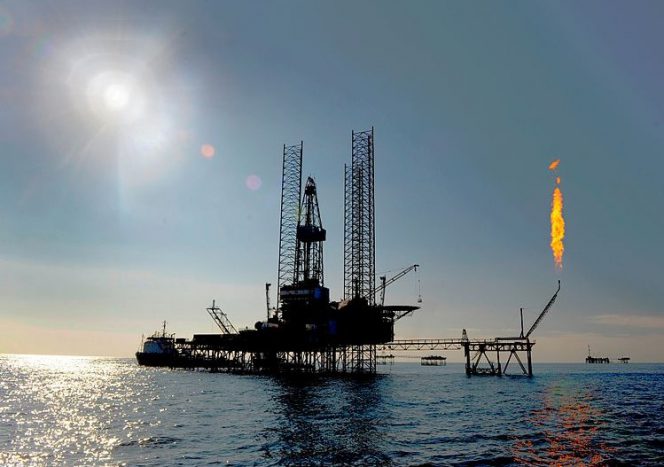 By: David Carter Shinn, Bassoe Offshore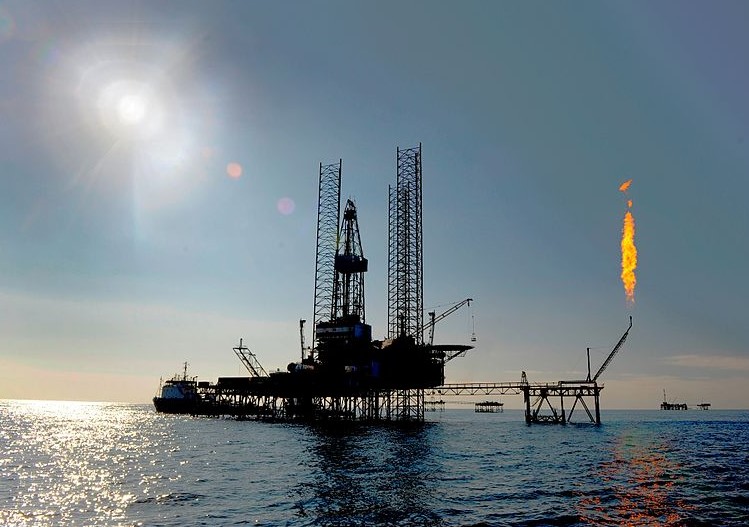 Saudi Aramco just gave the jack-up market a shot of adrenaline. Rig owners should be loving what they're seeing.
---
Let's start with some fun facts to put things into perspective:
1) Nearly 40% (113 rigs) of the 290 jackups on contract today work in the Middle East (this is up from around 40 rigs and 13% of the market 20 years ago).
2) Over 16% (47 rigs) of jackups worldwide work in Saudi Arabia for Saudi Aramco (and Saudi Arabia accounts for over 40% of the jackup market in the Middle East).
3) So far in 2018, oil companies have added nearly 90 years of jackup drilling backlog to the global rig fleet.
And an even funnier fact:
4) Saudi Aramco alone is responsible for 58 of the 90 years of added jack-up backlog. That's 65% of all jack-up drilling days added this year for a country that represents 16% of the jack-up market.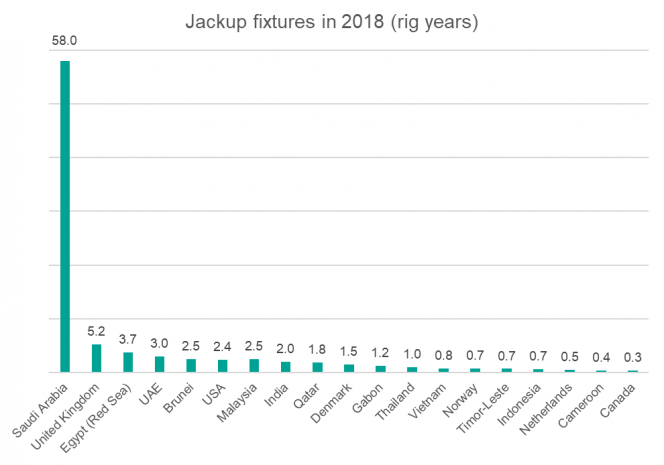 ARO Drilling isn't the only one benefiting from Saudi demand
Earlier this year, we noted that there could be a risk in the future that ARO Drilling, as the preferred owner in Saudi Arabia, would leave other rig owners with fewer opportunities in the country.
Of the 18 contracts awarded by Saudi Aramco this year (not counting short-term extensions), only seven were awarded to other owners like Ensco, COSL, and ADES. But ARO Drilling has only 16 leased or owned rigs, and with demand from Saudi Aramco expected to remain at or surpass the 50-rig mark over the next few years, the effect of ARO Drilling on other owners isn't a major issue yet.
Even with ARO Drilling's plan to build 20 jackups over the next ten years, the demand situation in Saudi Arabia looks great. Of all contracts awarded worldwide this year, Saudi Aramco has offered the longest terms: nearly 1,200 days on average compared to 485 days for the rest of world average.
Recent Saudi Aramco tendering activity includes seven rigs which weren't previously drilling in the country. According to Bassoe Analytics, over 20 jackups are scheduled to come off contract in Saudi Arabia in 2018 and 2019. It can be assumed that some of these 20 rigs may not get renewals as the seven rigs come in, but this still leaves a significant opportunity for more contract awards over the next year.  With all 16 of ARO Drilling's rigs committed until 2021, that means more contracts or contract renewals for other rig owners.
Here's the list of recent Saudi Aramco fixtures: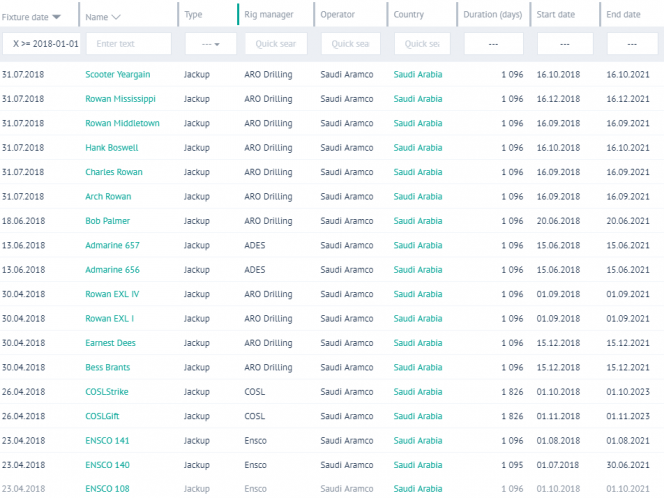 Other countries in the Middle East eating into jack-up supply
While recently-added demand in other countries pales in comparison to Saudi Arabia, oil companies in Middle Eastern countries like the UAE and Qatar are ramping up new drilling projects. ADNOC in the UAE has just concluded a six-rig, multi-year tender, and Qatargas is in the process of concluding their six-rig tender for startup in late-2019. These programs will add another 40 years to jack-up contract backlog.
Overall jackup utilization in the Middle East stands at just under 75%, and for now, dayrates are still low for most jackup fixtures in the Middle East (outside of Saudi Arabia). We estimate that the latest ADNOC tender saw rates down in the $35,000-$45,000 range.
With Saudi Arabian demand holding strong, rigs in the country will be less likely to leave and compete in other areas of the Middle East. And as more contracts are awarded in the region, dayrates will rise. Rig owners who have been willing to wait it out a little longer should end up reaping the rewards of higher utilization and more dayrate control as the "cheap" contracts get filled.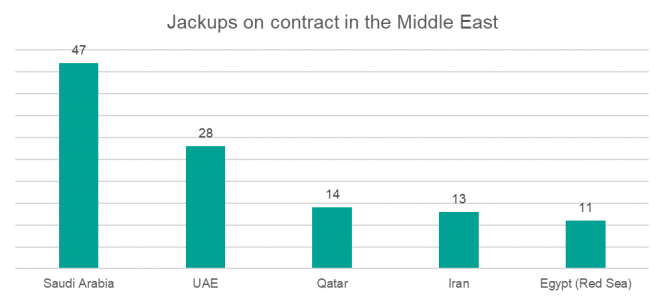 Other regions to follow on the back of Middle East rig demand
Thanks, in part, to rising jack-up demand in the Middle East, we see rig utilization in benign-environment regions like Southeast Asia, West Africa, and possibly the US Gulf of Mexico picking up over the next year.
As oil companies outside the Middle East have pushed off long-term development work for so long now, they'll have to take on more rigs for longer contracts. So far, the number of short-term contracts awarded in the US and Southeast Asia has been frustrating to watch for most rig owners.
But Saudi Aramco's contracting spree proves that demand is out there and that it's best for oil companies to act now. Today's rig market environment is transitioning into a more contractor-friendly one, and oil companies who move first have the advantage of lower dayrates and a better selection of rigs.
---
Offshore Energy Today has shared the article above with permission from the author. You can read the original post at Bassoe.no
The views and opinions expressed in this article are those of the author and do not necessarily reflect the official policy or position of Offshore Energy Today.