BP-led Tortue FLNG project's Phase 1 58 pct done
The BP-led Greater Tortue Ahmeyim LNG project on the maritime border of Mauritania and Senegal is progressing.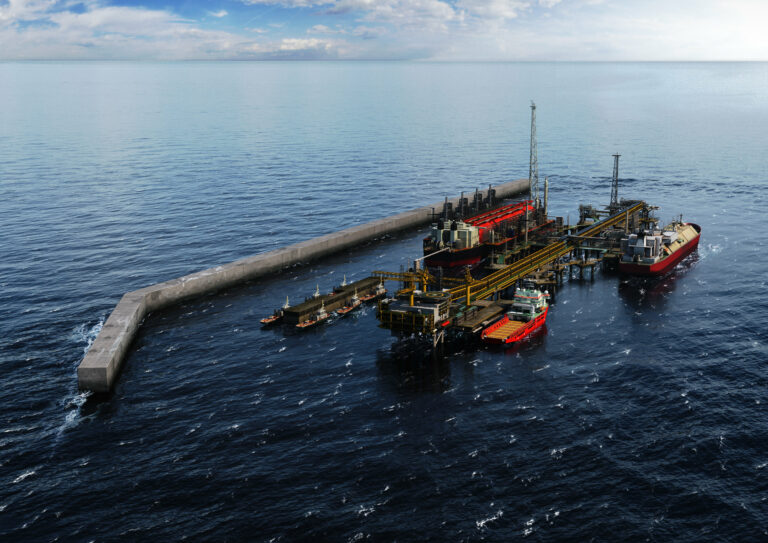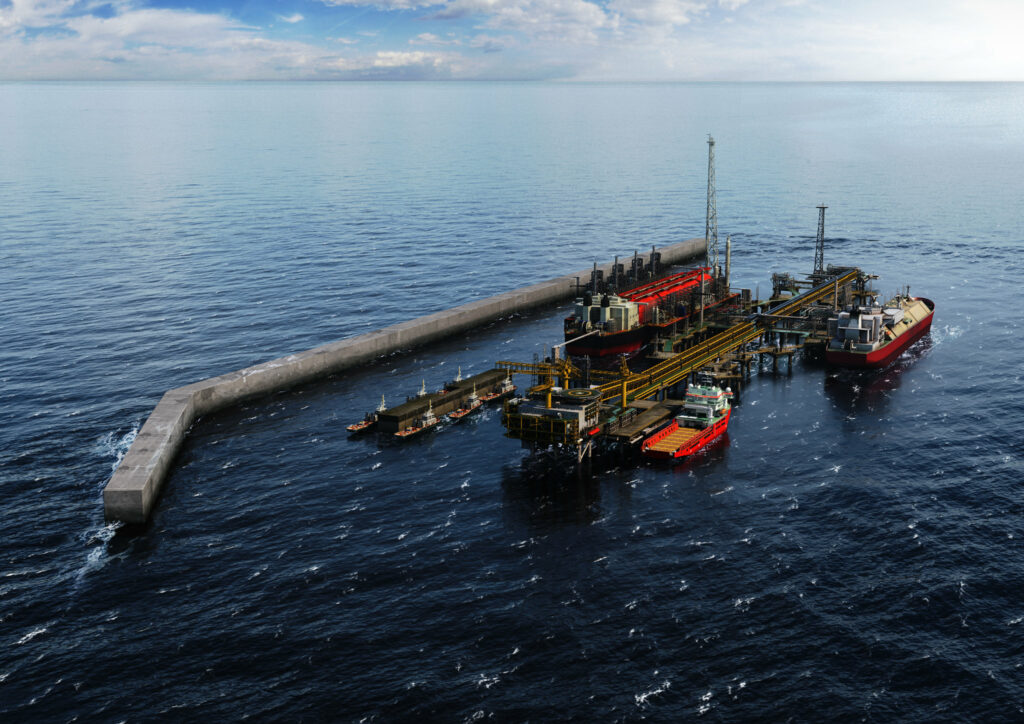 Dallas-based Kosmos Energy informed the project's Phase 1 was 58 per cent done at the end of the first quarter.
On Monday Kosmos Energy reported material progress across all of the major workstreams, including the FPSO, Floating LNG vessel, hub terminal (concrete breakwater) and subsea infrastructure.
The partnership is targeting Phase one to be around 80% complete by year end.
Kosmos expects completion of the FPSO sale and lease-back in the second quarter of 2021 as previously communicated. The process remains on track with documentation being finalized and the government approval process well underway.
The Greater Tortue Ahmeyim project will produce gas from an ultra-deepwater subsea system and mid-water floating production, storage and offloading (FPSO) vessel, which will process the gas, removing heavier hydrocarbon components.
The gas will then be transferred to a floating liquefied natural gas (FLNG) facility at a nearshore hub located on the Mauritania and Senegal maritime border.
BP has secured the services of Golar's Gimmi FLNG on a 20-year deal. The pair agreed a delay in delivery of the vessel due to the effects of the Coronavirus pandemic. BP now expects the delivery of the in 2023, the same year when the project is expected to produce the first gas.
The FLNG facility is designed to provide circa 2.5 million tonnes of LNG per annum on average, with the total gas resources in the field estimated to be around 15 trillion cubic feet.
The project, the first major gas project to reach FID in the basin, is planned to provide LNG for global export as well as making gas available for domestic use in both Mauritania and Senegal.