BP starts drilling at Puma West well near Mad Dog field in Gulf of Mexico
Oil major BP has started drilling at the Puma West prospect the Green Canyon Block of the U.S. Gulf of Mexico.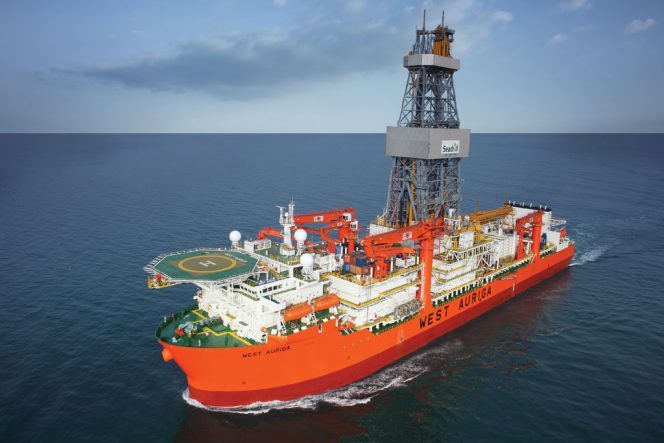 The news of the spud was shared Wednesday by the U.S. oil company Talos Energy, from which BP took over the operatorship of the project in September.
"The Puma West well is being drilled by the Seadrill West Auriga ultra-deepwater drillship and was spud in October, targeting Miocene sands similar to those seen in the Mad Dog development located less than 15 miles away," Talos said in an update.
As previously reported, Talos in September signed a deal with BP for the oil major to take operatorship of Talos' Green Canyon Block 821 containing the Puma West prospect, and to drill the well.
At the time of the announcement, Talos said it would retain 25 percent, with BP holding the remaining stake. The ownership structure seems to have changed to include Chevron since the original announcement, as Talos on Wednesday said BP "is the operator of the prospect holding a 50% working interest, Talos retained a 25% working interest, and Chevron now also has a 25% working interest."
Talos in September said that, while the Puma West had not been in its original drilling plan, "by moving quickly the company is able to work with a world-class operator in a potentially significant subsea tie-back project located on Talos acreage."
BP's Argos platform will be the first new BP-operated production facility in the Gulf of Mexico since 2008 when Thunder Horse came online. It will be BP's fifth operated platform in the Gulf of Mexico and it will help extend the life of the super-giant Mad Dog oil field beyond 2050.
The hull and topsides of the Argos platform are currently under construction in South Korea, with oil production from the facility expected to begin in late 2021.