BP's GTA LNG project reaches new development stage
UK-headquartered energy major BP and partners have confirmed the development concept for the second phase of the BP-operated Greater Tortue Ahmeyim (GTA) liquefied natural gas (LNG) project off the coasts of Mauritania and Senegal.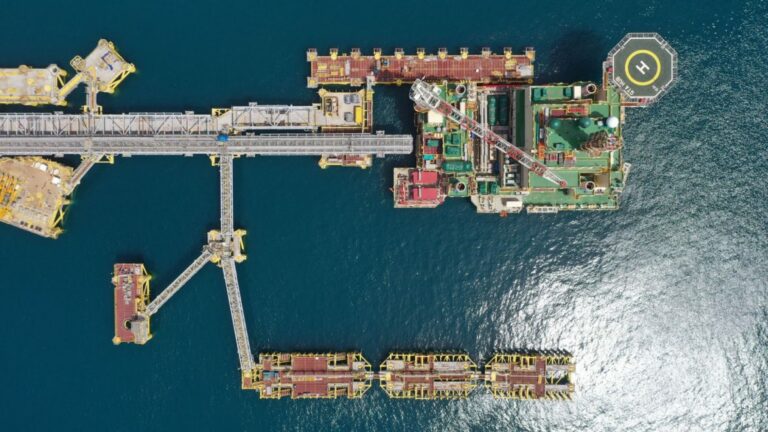 The partnership, which includes BP, PETROSEN, Société Mauritanienne des Hydrocarbures (SMH), and Kosmos Energy, will evaluate a gravity-based structure (GBS) as the basis for the GTA Phase 2 expansion project (GTA2) with a total capacity of between 2.5-3.0 million tonnes per annum.
According to BP, GBS LNG developments have a static connection to the seabed with the structure providing LNG storage and a foundation for liquefication facilities.
BP said that the concept design will include new wells and subsea equipment, integrating with and expanding on existing GTA infrastructure, adding that the partnership will consider powering LNG liquefication using electricity to help drive operational emissions lower.
It also confirmed the partnership is now working with contractors to progress the concept towards the pre-FEED stage.
"We aim to build on our strong collaboration with our partners and the governments of Mauritania and Senegal to further develop a long-term, successful energy hub in West Africa. GTA continues to underpin our strategy to develop the most resilient hydrocarbons to help provide energy security today," Gordon Birrell, BP's Executive Vice President for Operations and Production, said.
GTA is located 120 kilometres (km) offshore at a water depth of 2850 metres (m) and is one of the deepest subsea developments in Africa.
According to BP, phase 1, currently under development, will export gas to a floating, production, storage, and offloading (FPSO) vessel approximately 40 km offshore where the gas will be processed and liquids separated, before exporting gas onward to floating LNG facilities 10 km offshore.
GTA is expected to produce around 2.3 million tonnes of LNG per year when operations commence.
In January 2023, the Tortue FPSO embarked on its journey towards the project site.
In July 2021, the presidents of Mauritania and Senegal granted the GTA project the status of 'National Project of Strategic Importance.'