Cairn strikes gas in Krishna Godavari basin block
Cairn India has made an oil and gas discovery in the shallow waters of the Krishna Godavari basin, offshore India.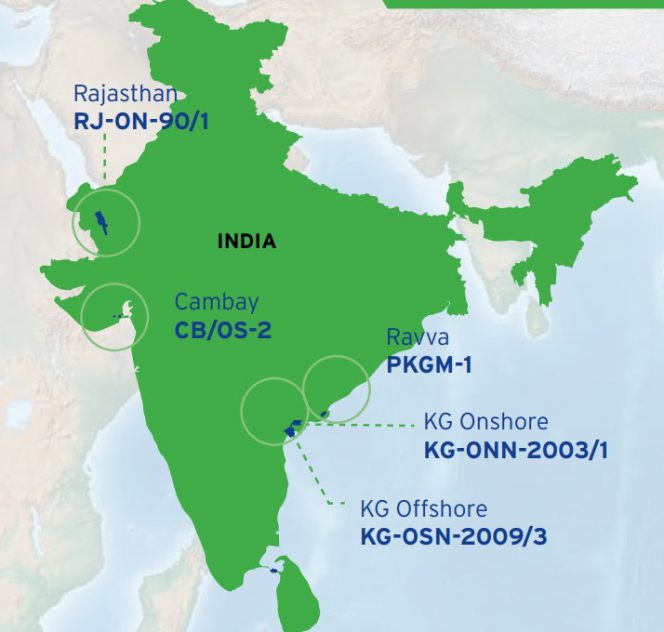 The news of the discovery was shared on Monday by Vedanta Limited which said the hydrocarbon discovery had been made in well A3-2 within the block KG-OSN-2009/3 in the Krishna-Godavari Basin, East Coast of India. Vedanta and Cairn India merged in 2017.
Per Vedanta, A3-2 is the first exploration well drilled within the KG-OSN-2009/3 block.
According to Vedanta, multiple reservoir zones were encountered in the Mesozoic rift formation between the depths of 3351-3944m MDBRT with indications of hydrocarbon during drilling and formation evaluations.
Downhole formation tester (MDT) sampled oil and gas from the zones of interest. The zone from 3610-3715m MDBRT flowed gas to surface during well testing.
"Further appraisal will be required to assess the potential commerciality of this Mesozoic rift discovery," Vedanta said.
Related news
List of related news articles