Climate change targets on OGCI, Shell, and Biden's menu
Climate change was once again the "talk of the town" this week with OGCI revealing new carbon intensity targets, Shell's CEO discussing his company's 2050 net-zero plans, and Joe Biden revealing his $2 trillion climate change plan.
Firstly, the Oil and Gas Climate Initiative (OGCI) has revealed a target to reduce the collective average carbon intensity of member companies' aggregated upstream oil and gas operations to between 20 and 21 kilograms of CO2 emissions per barrel of oil equivalent by 2025, from a collective baseline of 23 kg CO2e/boe in 2017.
The range is consistent with the reduction needed across the oil and gas industry by 2025 to support the Paris Agreement goals.
The target represents a reduction of between 36 and 52 million tonnes of CO2e per year by 2025 – assuming constant levels of marketed oil and gas production – equivalent to the CO2 emissions from energy use in between 4 and 6 million homes.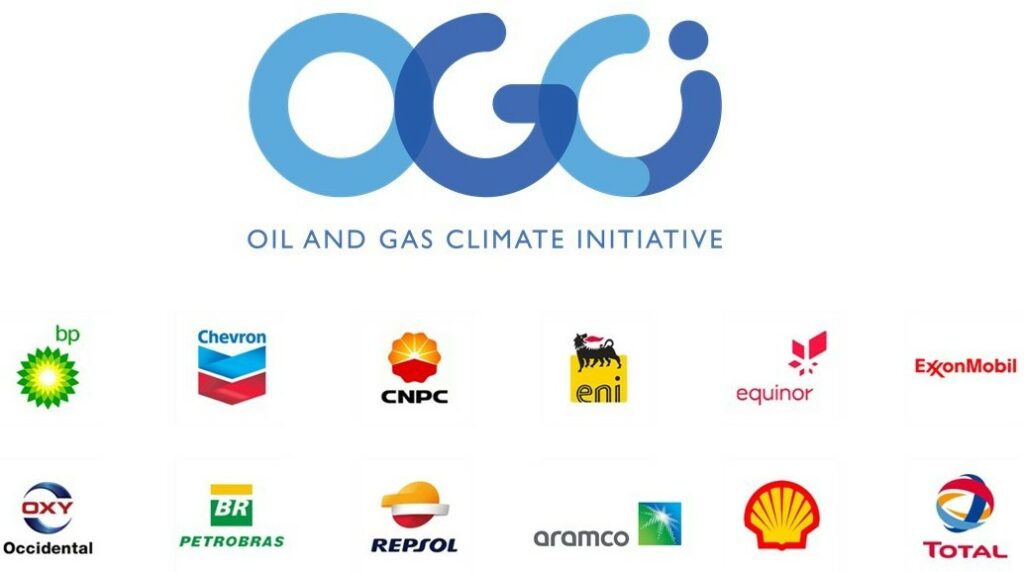 OGCI said it wanted to play an active role in accelerating and shaping the global pathway to net-zero emissions through collective and practical actions. This carbon intensity target is a near-term and practical step for member companies to continue to expand their contribution to the transition to a low carbon economy.
OGCI will be working on specific actions on emissions from LNG and gas-to-liquids (GTL), to take their collective ambitions further. Carbon intensity is calculated as a share of marketed oil and gas production.
In a joint statement, the CEOs of the OGCI member companies said: "Encouraged by the progress we have made towards our target on methane intensity, we have come together to reduce by 2025 the collective average carbon intensity of our aggregated upstream oil and gas emissions.
"Together we are increasing the speed, scale, and impact of our actions to address climate change, as the world aims for net-zero emissions as early as possible".
OGCI's collective carbon intensity will be reported on an annual basis consistent with the OGCI public reporting methodology and assumptions, with data reviewed by Ernst & Young as an independent third party.
While methane emissions will be included in the carbon intensity target, representing up to a quarter of the improvement, OGCI will also continue to separately report progress on reducing methane intensity.
Zero is zero
Shell's CEO, a member company of OGCI, had an interview with IHS Markit which was announced on the same day as OGCI's statement.
Royal Dutch Shell CEO Ben van Beurden discussed many topics, one of which was his company's 2050 net-zero ambition.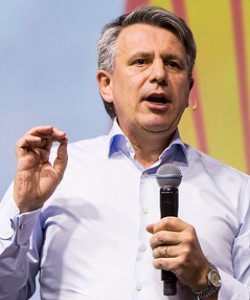 "It's a big ambition. In addition to having an ambition on 2050, we've also sharpened the ambition that we have for 2035. I think we got a lot more personal clarity about what it would mean to be Paris compliant. We have to be a 1.5-degree Celsius company. That means if you think about what 1.5 centigrade means, it actually comes down that you are net zero by 2050.
"The world can probably be net-zero by 2060. But if you are a European company, advanced economies need to be ahead of the curve when it comes to carbon neutrality; so, the EU setting a target of carbon neutrality by 2050, the UK, we felt that we had to do something similar.
"From the wellhead to the end-use of all the energy products that we will be selling in 2050 there should be zero emissions. Zero emissions in our operations, zero-emission in the manufacture of the product, zero emissions associated with the energy product as such, and zero emissions on a net basis from its use.
"Zero is zero. We want to be a company that is zero in terms of the emissions associated with its business. Can't be clearer than that."
Van Beurden added that the investors are on board with it. "There are some investors who think it's great, that's exactly what we needed and are now looking for all the proof points of how we would make that pivot in our investment program, in our product portfolio to actually deliver on this—more low carbon electricity, biofuels, hydrogen—let me see how you're going to do it.
"Then there are also, on the other end of the spectrum, investors who believe that this is a recipe for value destruction. These investors have to be convinced of a different set of arguments, namely that we can, and we should have confidence that we can invest in these technologies and in these value chains of the future while we still preserve the attractiveness of us as an investment."
US presidential candidate's $2 trillion climate plan
One of the people to further focus on improving the climate this week was Democratic presidential candidate Joe Biden.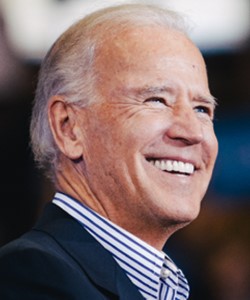 In the statement from earlier this week, Biden announced he would spend $2 trillion over four years to significantly increase the use of clean energy in the transportation, electricity, and building sectors.
This is part of a suite of sweeping proposals designed to create economic opportunities and strengthen infrastructure while also tackling climate change.
In a speech in Wilmington, Biden revealed his plans for reviving the economy in the wake of the coronavirus crisis with a focus on infrastructure and emphasizing the importance of significantly cutting fossil fuel emissions.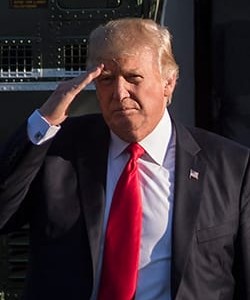 He, of course, was hit with flak for his plan from current President and opponent in the presidential campaign Donald Trump. The current U.S. President called Biden's agenda "the most extreme platform of any major party nominee, by far, in American history. I think it's worse than actually Bernie's [Sanders] platform".
Biden's plan outlines specific and aggressive targets, including achieving an emissions-free power sector by 2035.
It is worth noting that Biden's original plan called for spending $1.7 trillion over 10 years to achieve net-zero emissions before 2050. The new blueprint significantly increases the amount of money and accelerates the timetable.
To pay for it, Biden proposes an increase in the corporate income tax rate to 28 per cent from 21 per cent.
One major element of the announcement will include charting a path to zero carbon pollution from the U.S. electricity sector by 2035. According to the Energy Information Association, coal and natural gas still account for more than 60 per cent of the sector.
The plan encourages the installation of "millions of new solar panels and tens of thousands of wind turbines", but also keeping in place existing nuclear energy plants. It will also call for investing in carbon capture and storage technology for natural gas. Research funding and tax incentives for carbon-capture technology were also promised in the plan.