Clontarf, Petrel shares surge on good news from Ghana
Oil companies Clontarf and Petrel saw their shares spike on Monday following news on the resolution of a long-standing issue over an offshore block in Ghana.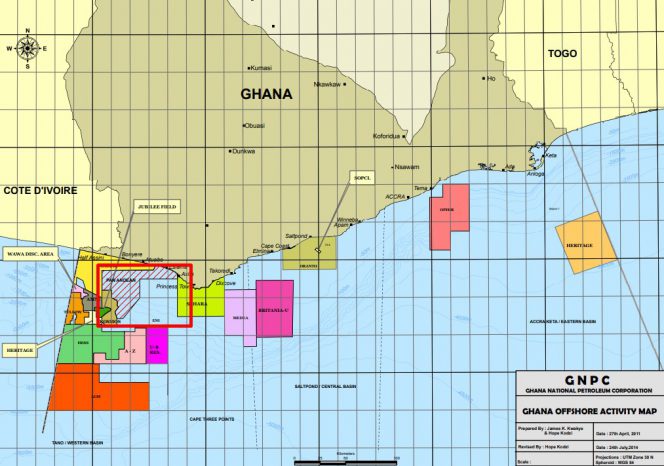 Clontarf shares, which on Friday closed at 0.20 pence jumped over 200 percent to over 0.60 pence a share, while Petrel Resources' shares surged over 66 percent reaching 3.25 pence.
The two oil companies issued separate announcements on Monday saying they had resolved legacy issues with the Ghana National Petroleum Corporation (GNPC) regarding a contract for the development of the Tano 2A Block.
Clontarf said that "all legal proceedings have been withdrawn and the Company looks forward to making further announcements regarding the Petroleum Agreement in due course."
David Horgan, Clontarf Director, commented: "We are delighted to report that all outstanding issues have now been resolved with GNPC regarding our Tano 2A Block. All legal proceedings have been withdrawn so, after normal consultations, the next stage is for the Petroleum Agreement to be sent to Cabinet for review. I look forward to providing further announcements as appropriate."
Background
Back in 2008, the Pan Andean consortium in which Petrel now holds a 30% stake agreed an exploration license over block Tano 2A in Ghana, however, the agreement was never ratified by the Ghanaian National Petroleum Company as there was a dispute over a part of the block for which the consortium claimed was its acreage.
Pan Andean is a Ghanaian company, owned 60 percent by Clontarf Energy, 30 percent by Petrel, and 10 percent by local Ghanaian interests. Following delays in negotiations, the consortium then launched a court proceeding regarding the issue, which it says it later won.
However, the consortium then decided to amicably settle the matter out of court and moved to discontinue the court matter in July 2014, and discussions have been held to amend the area for exploration and production. Also, in a separate development, Ghana invited the consortium to apply for acreage in the deeper part of the Tano basin, which Pan Andean accepted.
In September 2016, the consortium was offered revised Tano Basin acreage coordinates by Ghanaian officials, which the partnership accepted in principle. It then took two years for the parties to reach the final agreement, as reported on Monday.
Offshore Energy Today Staff
Related news
List of related news articles