CNOOC starts production from oilfield offshore China
China's CNOOC Limited has started production from the Luda 21-2/16-3 regional development in the Bohai Sea.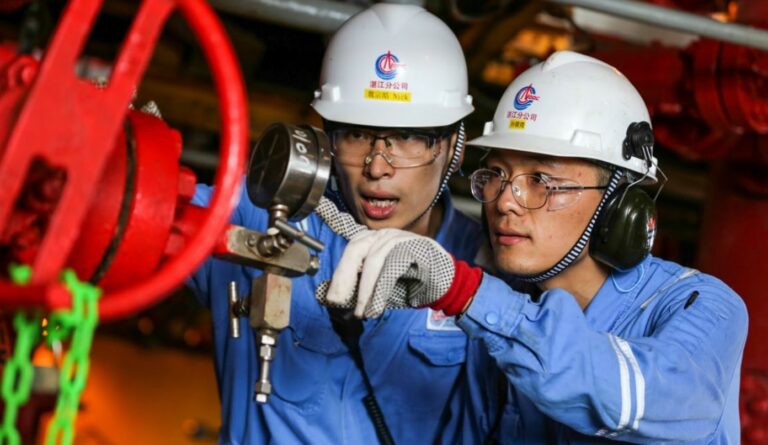 The Luda 21-2/16-3 regional development project is located in Liaodong Bay of Bohai Sea, about 39 kilometres north of Luda 10-1 oilfield and 90 kilometres northwest of the Suizhong 36-1 onshore terminal.
The average water depth of the regional development project is about 25 meters. The project has built one central platform, three wellhead platforms, and one production adjective platform.
CNOOC said on Monday that a total of 69 development wells are planned. The project is expected to reach its peak production of approximately 25,600 barrels of crude oil per day in 2022.
It is worth noting that CNOOC Limited holds 100 per cent interest in the Luda 21-2/16-3 development project.
To remind, CNOOC said in January that ten new projects were expected to come on stream – one of which is the Luda 21-2/16-3 project.
The other nine projects are Penglai 19-3/Penglai 19-9, Qinhuangdao 33-1 South oil field phase I, Bozhong 19-6 gas field pilot area development project, Nanbao 35-2 oil filed S1 area, Jinzhou 25-1 oil field 6/11 area, Liuhua 29-1 gas field development project, and Liuhua 16-2 oil field/20-2 oil field joint development project in offshore China.
The only two projects, not offshore China, are the Liza oil field Phase 1 in Guyana and Buzzard oil field Phase II in the UK.
In the same, worth noting, pre-COVID announcement, CNOOC Limited stated it would have a $13.7 billion 2020 capex budget to increase in its oil and gas reserves and production with 227 exploration wells planned to be drilled during the year.