Corallian preparing for IPO and farm-out of two North Sea prospects
UK private oil and gas operator Corallian Energy has revealed plans for an initial public offering (IPO) next year and a farm-out process for two North Sea prospects.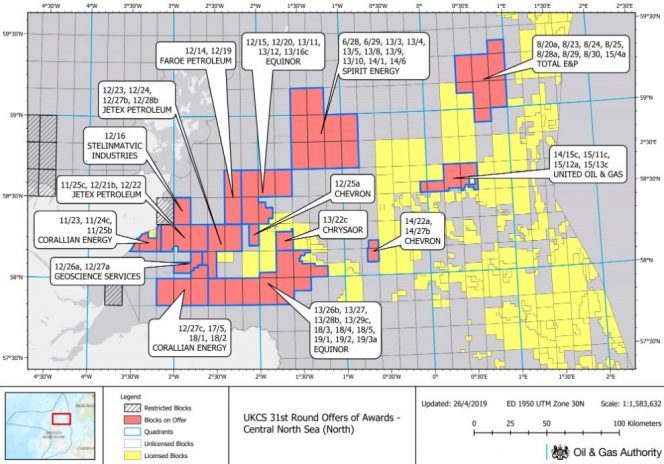 Reabold Resources, a 35 percent owner of Corallian, said on Friday that the oil and gas firm was targeting a public flotation in the second half of next year after fundraising £300,000 (around $385,000).
The raised finances will also be used to finalize well locations on the Unst and Dunrobin prospects, with a farm-out process to be launched in December at the PROSPEX industry event in London.
Unst, in the Viking Graben region, is 100% owned by Corallian and has prospective resources of 68 billion cubic feet of gas, while Dunrobin in the Inner Moray Firth has prospective estimated resources of 187 million barrels of oil equivalent. Corallian holds a 45 percent stake in the prospect.
It is worth reminding that Dunrobin is located in Licence P2478, awarded to the company in late September.
Reabold added on Friday that "progress was being made in discussions on the farm-out of further interest in the planned Curlew-A well in license P2396."
Corallian owns 90 percent of Curlew-A after selling a ten percent stake to Australia-based Talon Petroleum in October last year. Curlew-A has unrisked contingent resources of 39 million barrels of oil equivalent.
The company also believes that there are additional unrisked prospective resources of 30 million barrels in separate rock formations.
It is also worth noting that Corallian submitted applications to the Oil and Gas Authority's 32nd Seaward Licensing Round.
Related news
List of related news articles