Date set for shareholder vote on Tidewater-GulfMark merger
Date has been set for Tidewater and GulfMark shareholders to vote for the proposed merger of the two companies. If the vote FOR prevails, the merger will create the world's largest OSV fleet owner.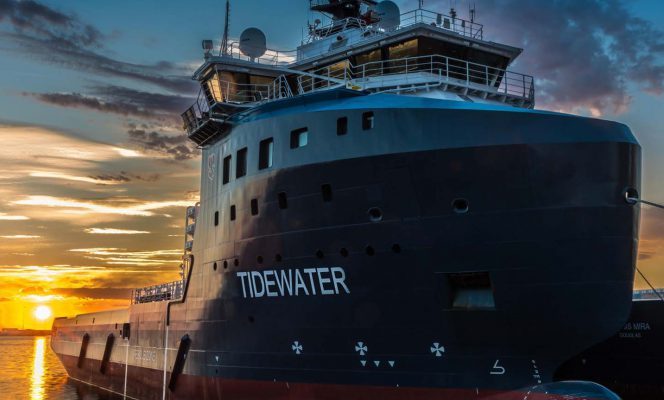 The two companies on Wednesday announced the filing of the joint definitive proxy statement and prospectus with the U.S. Securities and Exchange Commission (the "SEC") regarding the pending business combination pursuant to which Tidewater has agreed to acquire all of GulfMark's outstanding shares in a stock for stock exchange.
"Both companies' Boards of Directors continue to unanimously recommend that stockholders vote "FOR" the associated proposals to effect the business combination as presented in the joint definitive proxy statement and prospectus," the two OSV players said in a joint statement.
The companies have also informed that shareholders' meetings will be held on November 15, 2018, when the voting over the proposed merger will take place.
Subject to the approval of both the Tidewater and GulfMark stockholders and other customary closing conditions, the parties expect to close the transaction on or about November 15, 2018.
Immediately following the completion of the business combination, the former Tidewater stockholders and GulfMark stockholders will own 74% and 26% of the combined company, respectively.
According to previous reports, the combined company will own/operate 102 Tier 1 vessels, of which 20 are currently stacked, with an average age of approximately 6 1/2 years. Reactivation of a combined 20 currently idle Tier 1 vessels, is estimated to generate additional annual vessel operating margin of $32 million.
Tier 1 vessels include PSVs ≤ 10 years old, DP2 and with a clear deck area of ≥ 700 m2; and AHTSs ≤ 10 years old, DP2 and with a bollard pull of ≥ 80t.
Related: VesselsValue shares top 5 OSV owners after Tidewater-Gulfmark merger news
Offshore Energy Today Staff
Related news
List of related news articles