EEC, Astander Shipyard pen MoU on green ship recycling
Netherlands-based Elegant Exit Company (EEC) has signed a Memorandum of Understanding (MoU) with Spain's Astander Shipyard to collaborate on ship recycling initiatives.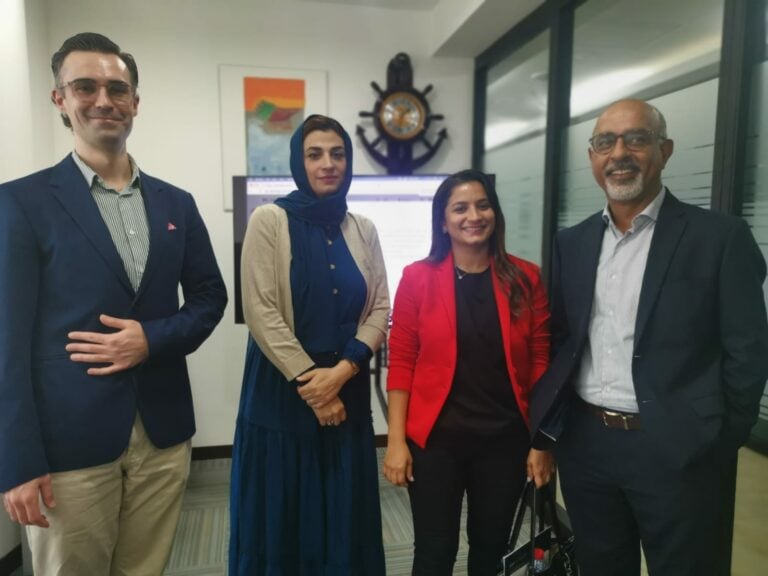 Located at the southern end of the Port of Santander, Northern coast of Spain, Astander is a shipyard with 130 years of expertise in the shipbuilding and ship repair industry. 
The duo will base their ship recycling collaboration on the European Union Ship Recycling Regulation (EU SRR) standards and they will focus their activities on Spain.
EEC has launched operations to meet the growing demand for green ship recycling as a growing number of ships will have to be dismantled due to their age and inability to meet ever-more stringent environmental regulations.
The company is basing its operations on the From Ship to Green Steel principle, aiming to become a valuable link in the production of green steel by ensuring a steady supply of scrap to steel mills.
The steel industry is grappling with its own decarbonization challenges being accountable for around 7 percent of the total annual GHG emissions. Therefore, the demand exists, and the shipping industry can be a source of that recycled steel.
Sustainable and green ship recycling is a hot topic today as there is a lack of certified shipbreaking yards that meet the norms set by the Hong Kong Convention on Safe and Environmentally Sound Recycling of Ships (HKC) and EU SRR. That being said, it has been more profitable for owners and often (easier) to send end-of-life ships to be dismantled on South Asian beaches at yards notorious for their neglect of environmental and work safety rules.
However, there has been some progress in the market, as new market entrants emerge and existing shipyards start to bolster their green credentials targeting owners who are trying to meet their sustainability goals and be more transparent about ship recycling operations.
To address the rising demand for sustainable shipbreaking, EEC is working with partners which include Bahrain-based Arab Shipbuilding and Repair Yard Company (ASRY), which has recently obtained the statement of compliance certificates for the Hong Kong Convention and European Ship Recycling Regulations. Other partners include structural steel products producer SULB, Azzaron Overseas and Dammam Shipyard.
Last month, EEC bought a vessel from Wan Hai for green recycling. The vessel was put up for demolition sale as part of a wider bidding process Wan Hai launched at the end of last year covering ten end-of-life containerships.
The Wan Hai 165, will undergo sustainable and responsible ship recycling at ASRY yard, located East of the Suez Canal.