Energean buys field support vessel for Karish project in Israel
Oil and gas company Energean has bought a field support vessel (FSV) to support its operations on the Karish field located offshore Israel.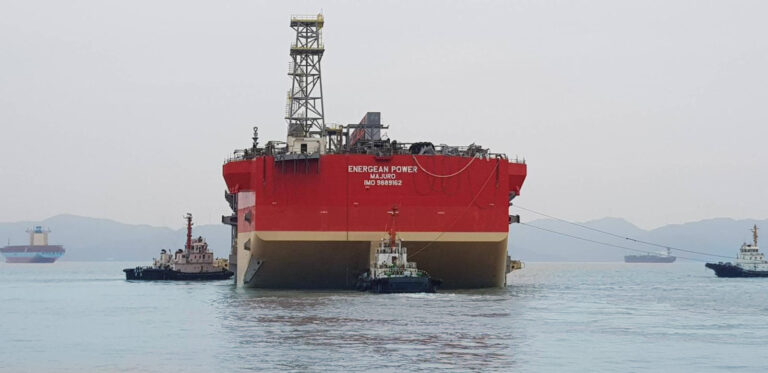 Energean said on Friday that the vessel was bought by its subsidiary Energean Israel Limited (Energean 70 per cent) following a competitive tender process.
Energean Israel has entered into an agreement to purchase the FSV from Prime Marine Energy, a related party, for $33.25 million.
According to Energean, the FSV is being constructed to meet Energean Israel's specifications and will provide significant in-country capability to support the Karish project.
This includes FPSO re-supply, crew changes, holdback operations for tanker offloading, emergency subsea intervention, drilling support and emergency response.
Energean explained that the purchase of this multi-purpose vessel will enhance operational efficiencies and economics when compared to the leasing of multiple different vessels for the various activities.
When it comes to Energean's Karish field development, the hull of the FPSO bound for the Mediterranean Sea project, named Energean Power, is in Singapore where it is being fitted with topside modules.
The first module was installed on August 24.
Topsides integration and pre-commissioning is expected to take approximately 10-11 months, after which the FPSO is expected to sail away from Singapore to Israel.
Energean expects the sailaway to Israel to occur in the summer 2021 and first gas in 2H 2021.