Energean delays drilling of producer wells at Prinos
Greek oil company Energean has reduced its production forecast for the year following change of plans related to drilling of two producer wells on the Prions field, located in the Gulf of Kavala off Greece, which has now been pushed back to 2020.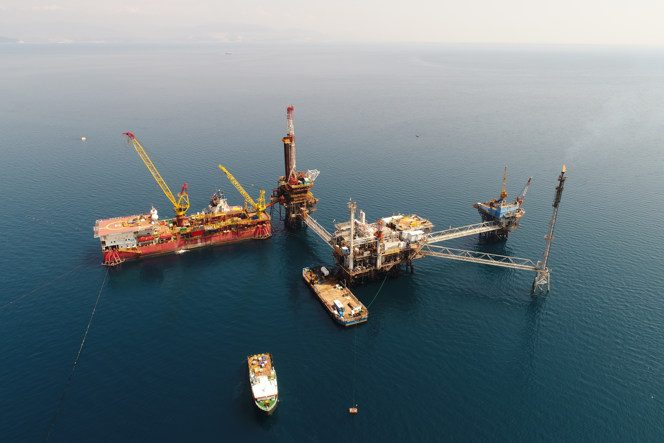 In an operational update on Wednesday, Energean said it had revised the Prinos work program to underpin base production and optimize long-term profitability.
The company said that, following the delay experienced by the Epsilon Extended Reach Well, it had decided to defer further extended reach well drilling in order to fully incorporate and reflect learnings from this well, in line with its focus on capital discipline.
Activity over the remainder of 2019 will focus on ensuring a more robust and sustainable base production profile through earlier conversion of producer wells into water injectors, which will provide additional pressure support to existing key producing wells.
As a result, the two new producer wells and associated production contribution that had been planned for 2H 2019 will now be deferred into 2020. Full year 2019 production is now expected to be 4,300 – 4,800 bopd, which is down from 5,000 – 5,500.
Energean retains its target of growing production to more than 10,000 bopd by 2021. Following stabilization of the base production profile, attention will be focused on Epsilon following positive results from the first three new wells drilled into the reservoir, which have cemented its position as driver of the growth profile.
Cost reduction at Prinos 
Energean is also implementing a cost reduction program at Prinos, which is expected to result in a $30 – 40 million reduction to the 2019 capital expenditure budget. 50% is related to savings to the remaining 2019 drilling program and 50% relates to activity deferral into 2020.
On April 1, 2019, Energean announced successful completion of drilling operations of the extended reach well, EA-H3, into the Epsilon reservoir. The well is currently producing at a stable dry oil rate of more than 1,000 bopd, in line with guidance. EA-H3 was drilled to a total measured depth of 5,679 meters and penetrated 689 meters of the Epsilon sandstone reservoir, in line with pre-drill expectations.
Energean is continuing to monitor and fine-tune production parameters to ensure optimal production from the well. The EA-H3 well was drilled using the company-owned drilling rig, the Energean Force.
During the period, Energean also completed the pre-drilling of the second well of the Epsilon Platform development, which confirmed and supplemented the findings of the first well.
Namely, continuity of the A reservoir in the Eastern part of the field was confirmed and better quality sandstones were penetrated. A deeper Oil Water Contact was encountered, adding 9 meters of gross oil column at the field level.
Furthermore, the Deeper reservoir that was discovered in EL-1 was confirmed and better quality sandstones were penetrated. The Oil Water Contact was encountered, adding 62 meters of gross oil column when compared to the Oil-Down-To level identified by EL-1
The top section of the Dolomitic Zone was penetrated and additional hydrocarbon potential was identified. The Oil-Down-To was lower than that identified EL-1, adding 82 meters of gross oil column.
EL-2 has been cored and logged and a suite of pressure points have been acquired. Total hydrocarbon column and potential net pay is still under evaluation, but the Hydrocarbons In Place for the Epsilon field are expected to increase as a result of this well. EL-2 has been suspended as a future producer and the GSP Jupiter rig has now moved on to drill EL-3.
The Epsilon Vertical Well Platform Development is expected to achieve first oil from these three wells in 1Q 2020.
---
Spotted a typo? Have something more to add to the story? Maybe a nice photo? Contact our editorial team via email.
Offshore Energy Today, established in 2010, is read by over 10,000 industry professionals daily. We had nearly 9 million page views in 2018, with 2.4 million new users. This makes us one of the world's most attractive online platforms in the space of offshore oil and gas and allows our partners to get maximum exposure for their online campaigns. 
If you're interested in showcasing your company, product or technology on Offshore Energy Today contact our marketing manager Mirza Duran for advertising options.
Related news
List of related news articles